Around 60 personnel of the Bureau of Soils and Water Management (BSWM) were provided with both lectures and exercises through the Training on the Effective Writing of Communication Letters and Official Correspondences held on November 14 and 21, 2022, at the BSWM Lopez Convention Hall.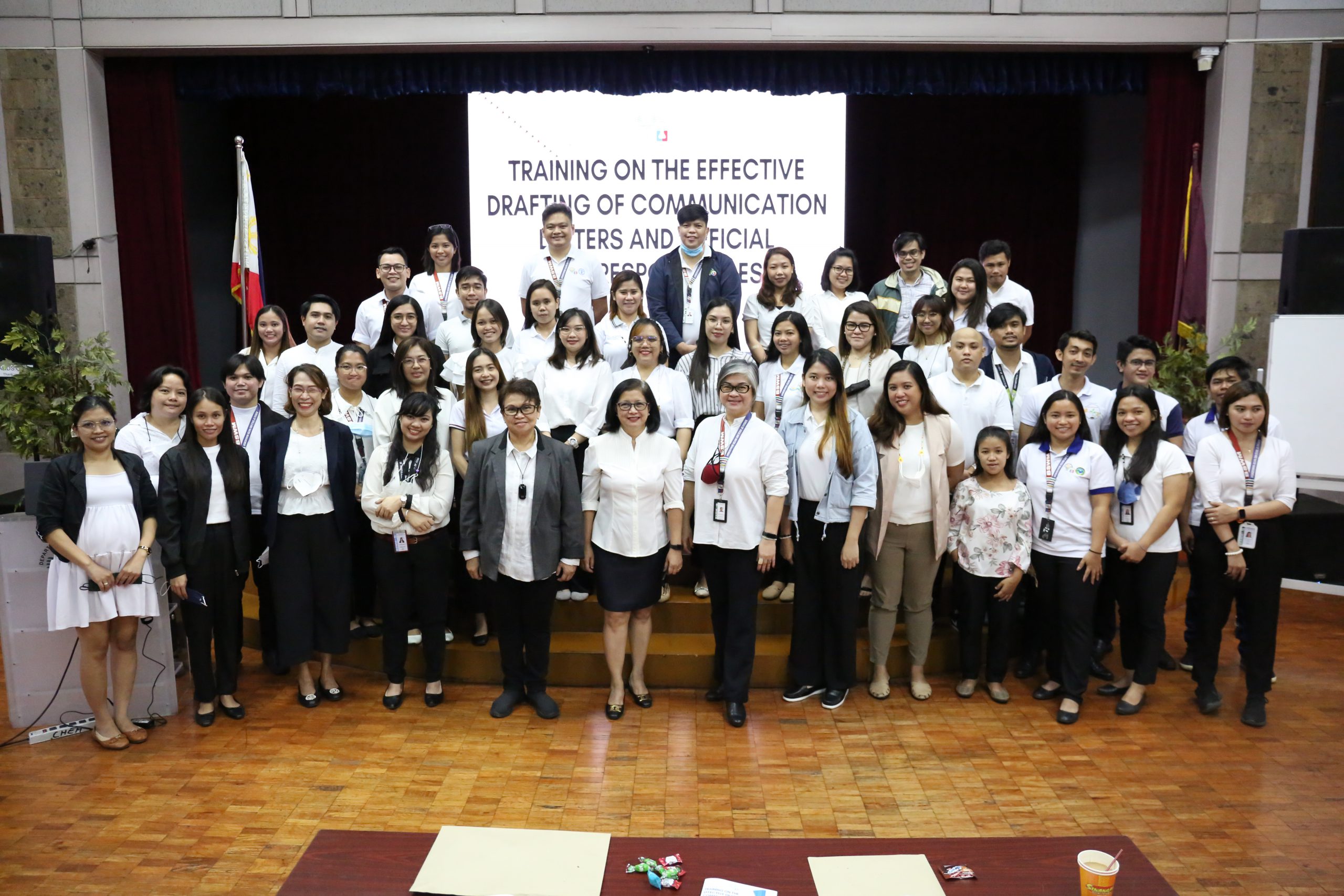 The Training – which was organized by the Office of the Director, and the Information Unit headed by Ms. Georgina Carmelle Z. Siena – aimed to further enhance the writing skills of the BSWM employees, particularly in the preparation of Memoranda, Advisories, Notices of Meetings, Letters, and other pertinent communication documents. It is also an effort to propose to create a Writers' Bureau in the BSWM.
This Training objective is in line with the Bureau's commitment towards continual improvement, both in Technical and Administrative aspects. That as we gear towards more excellent technical duties, we are also making sure to boost the quality of our communication letters and official correspondences.
BSWM Human Resource Management Officer Ms. Nancy C. De Sagun formally opened the Training with a message on behalf of OIC Director Gina P. Nilo. In her message, Ms. De Sagun encouraged the participants to support similar BSWM undertakings, and congratulated the Organizers for the initiative in conducting this worthwhile activity.
Information Unit Head Ms. Georgina Carmelle Z. Siena, served as the Training Resource Person. In her lecture, Ms. Siena included the discussions on Common Errors in Written Communication, Refamiliarization on the Parts of a Communication Letter, Effective Writing Styles for Official Communications and Correspondences, Common Mistakes in Grammar, Forms and Tenses of Verb, Subject-Verb Agreement, Use of Prepositions, and Proper Usage of Words.
Lastly, to ensure that the participants leveled up in their writing skills, communication letters and official correspondences were prepared and outright proofread.