The DA-Bureau of Soils and Water Management (DA-BSWM) spearheaded the 3-day hands-on training on Capacity Enhancement on the Operations of Composting Facilities for Biodegradable Wastes (CFBW) last October 25 to 27, 2022, at General Santos City and Polomolok, South Cotabato.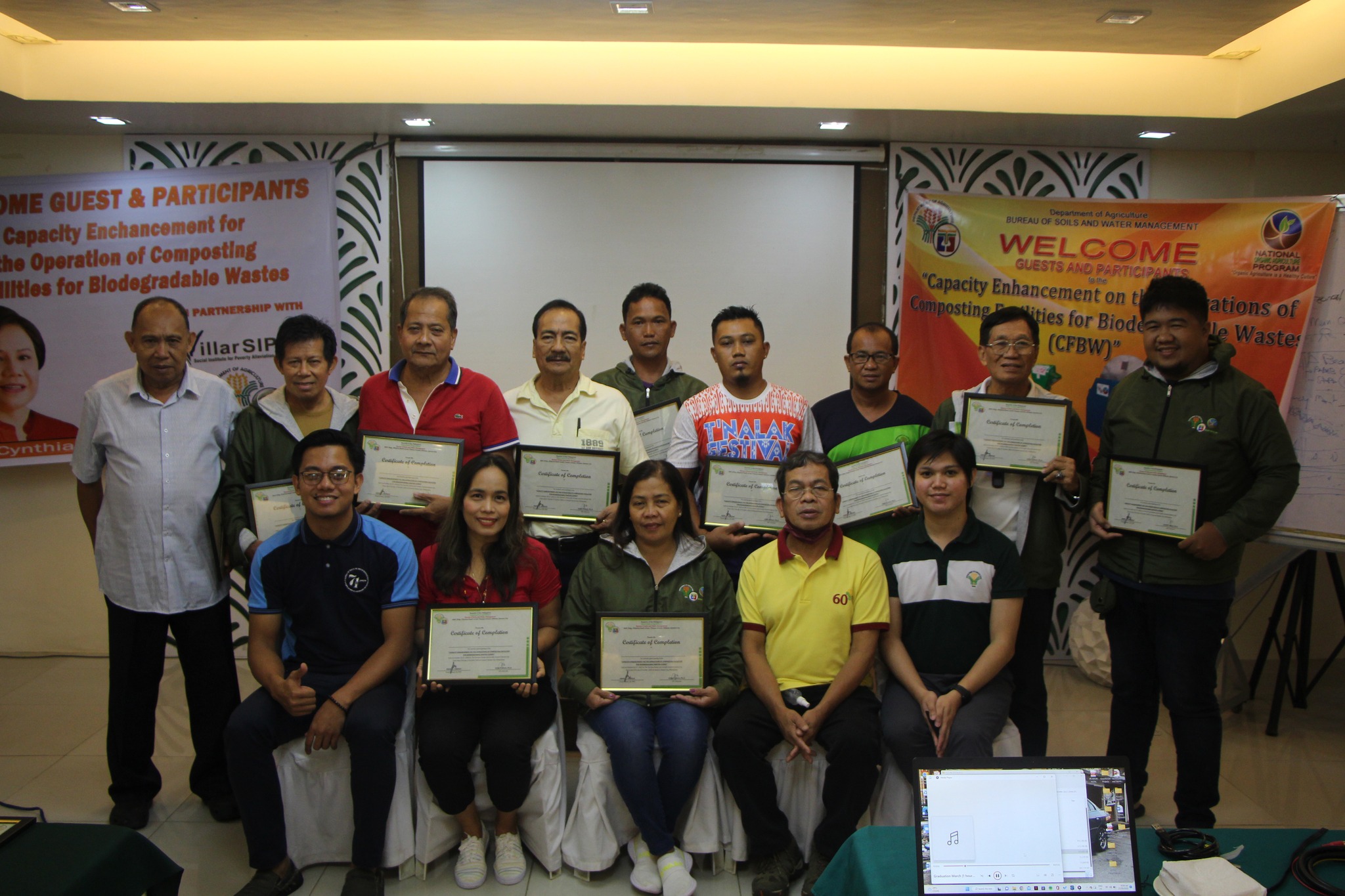 The said training was attended by CFBW Operators, Members of different Farmer-Cooperatives, and Local Government Unit Representatives from Region 9 and Region 12. In addition, the training had lecture-discussion, pre-test, and post-test activities for the participants.
During the opening, Senate Committee on Agriculture and Food Chairperson, Senator Cynthia A. Villar said via a video message that the training will significantly help the farmers as the biodegradable wastes will be converted into organic fertilizer. Furthermore, DA-BSWM OIC-Director Gina P. Nilo emphasized in her video message that the Composting Facility will transform the diverted wastes into valuable Organic Fertilizer and increase farmers' income.
On the second day, hands-on training in the CFBW Operation and Field Tour was conducted. All participants went to Brgy. Sulit, Polomolok, South Cotabato for a demonstration on how to properly operate the composting facilities and machines.
On the last day of the CFBW training, a discussion on the output of the hands-on training, open forum, and graduation of participants were conducted. Experts and the Soil and Water Area Coordinator from DA-BSWM emphasized that the CFBW Project will lessen farmers' dependence on commercial fertilizers and more independent in implementing the CFBW project.
The training aims to equip participants with knowledge and skills in utilizing and operating Composting Facilities for Biodegradable Wastes. A Series of CFBW Trainings will be conducted in other Regions in the following days.
#DA #BSWM