Soil is a vital resource from which our food and other productive, socio-cultural, and ecological needs are produced and provided. Despite its importance, the soil has been given limited attention and support in terms of its protection and conservation. In truth, it continues to be under the immense pressure of meeting the growing demand for food and aggressive pursuit of economic growth. These, against a backdrop of a changing climate, further predispose our soil resources to degradation.
In the last couple of decades, efforts to address soil degradation and promote sustainable soil management have been sporadic, small in scale, and mostly locally-led. Only in 2016 that a nationally-led initiative underpinning soil as one of the basic foundations of sustainable food production has been again given importance.
President Rodrigo R. Duterte, in his first State of the Nation Address (SONA) on July 25, 2016, committed to conduct nationwide soil testing and underscored the need for soil rehabilitation and sustainable fertilization to optimize production.
The Department of Agriculture, then under the leadership of Sec. Emmanuel F. Piñol, commissioned the DA-Bureau of Soils and Water Management (BSWM) to lead the task of fulfilling the President's commitment by preparing updated soil-based agricultural guide maps. These maps can serve as additional planning and decision-support tool to improve crop production by providing information on soil nutrient level and fertilizer guide. This undertaking was reaffirmed by current DA Secretary, Dr. William D. Dar, as part of the DA's effort to intensify soil rejuvenation program to sustain increased crop productivity.
Commencing in August 11, 2016, the Soil Health Assessment – National Soil Sampling and Testing (SHA-NSST) project was implemented with initial auspices of the National Rice Program. Together with the DA-Regional Field Offices (DA-RFOs) and the Local Government Units (LGUs), the 47 major rice-producing provinces were covered. In 2017, the DA-BSWM secured a 5-year funding support from the Department of Budget and Management (DBM) to complete the remaining 34 provinces and 2 cities for rice, and to even expanded the coverage to corn-growing areas of 23 provinces in 2018-2021.
Essentially, we envision arresting nutrient depletion, reinvigorating the soil health of our agricultural lands, and contributing to the achievement of a "food-secure and resilient Philippines with empowered and prosperous farmers and fisherfolk".
Highlights and Key Figures include the following:
81 provinces and 2 cities for rice, and 23 provinces for corn covered
2,714,240 ha (rice) and 481,134 ha (corn) areas surveyed
868 maps prepared
12,324 copies of maps (print and e-copies) distributed; 229,646 copies downloaded
2.076 copies of nutrient level and fertilizer-guide matrices distributed; 16,840 copies downloaded
8 Atlas published; 868 copies distributed
44,357 composite soil samples collected and analyzed
8,767 soil test kits produced and distributed
47 inception briefings conducted with 1,291 participants from the LGUs and DA-RFOs
55 output presentation and turn-overs conducted with 2,046 participants from the LGUs and DA-RFOs
2 DA-RFO Consultation-Workshops conducted with 230 participants
961 seasonal (field assistant) and 68 contract of service (COS) jobs generated
3 techno-demo sites established covering a total of 45 ha and benefitting 63 farmers
7 trainings conducted with 366 farmers trained
1 international collaborative meeting hosted
You may visit the link at https://bit.ly/3SHA-NSST_Project_Official to browse the Atlas on the Soil-based Agricultural Guide Maps for Corn. Please give appropriate credit to the DA-BSWM should you use this valuable material.
We hope that the vital information contained in this Atlas will help our farmers make better judgement in improving their farm productivity and restoring soil health. We also aspire that it will be utilized to aid decision-making and in legislating policies that are site-appropriate and clientele-benefiting. We therefore enjoin the recipients of this Atlas to further communicate and convey the findings to all stakeholders.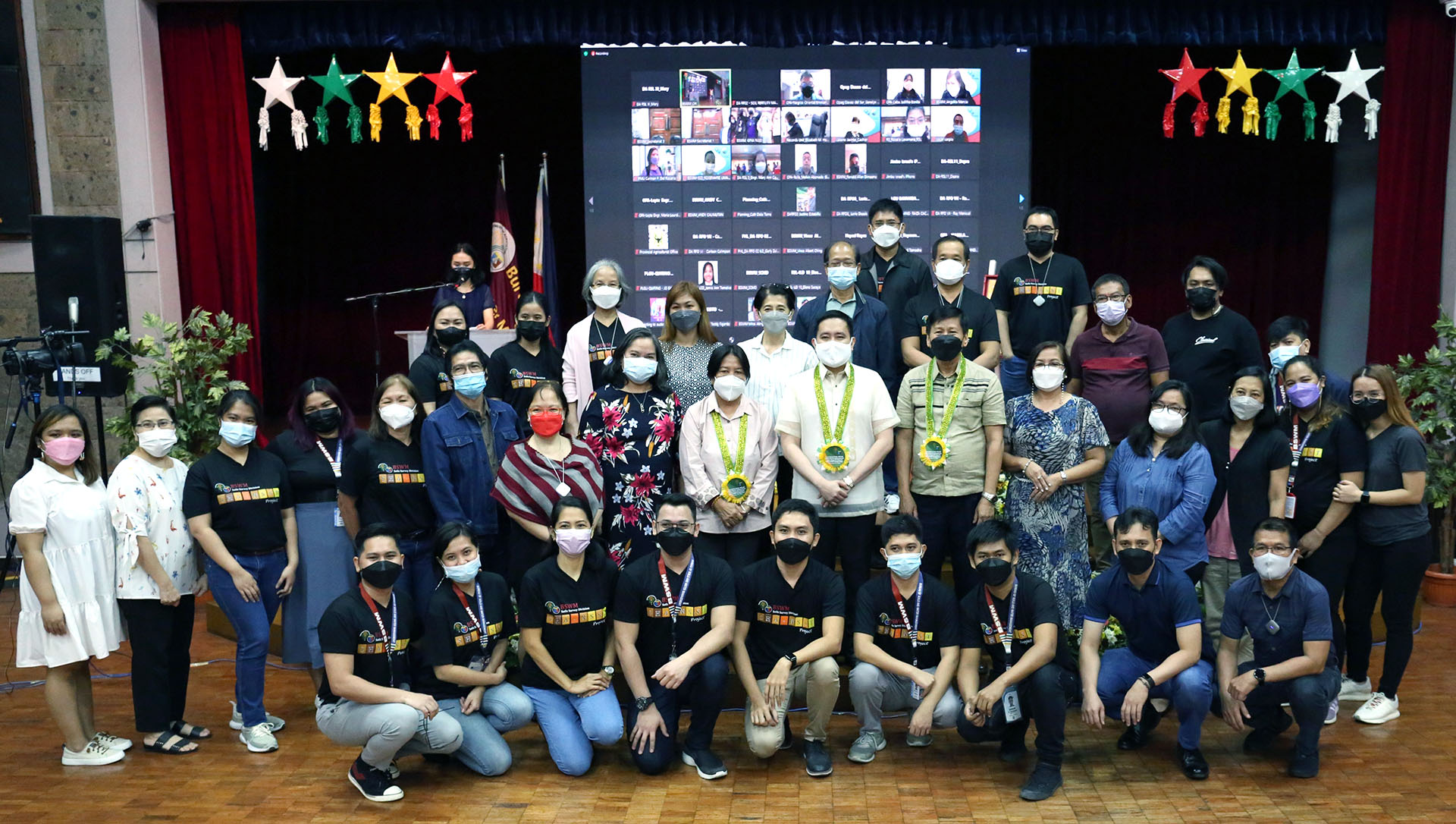 The project started under the Administration of the retired DA-BSWM Director, Ms. Sonia M. Salguero and supported by the incumbent BSWM Director, Engr. Pablo M. Montalla. Special recognition is given to the dedicated men and women of the DA-BSWM SHA-NSSST Project Team in partnership with the DA-Regional Field Offices (DA-RFOs), the Local Government Units, to the farmers, project Field Assistants and Agricultural Technicians.
Certainly, this is just a small single step to provide science-based information to ensure the sustainable use and management of our soils and increase agricultural productivity. Nonetheless, we hope that this will pave the way for more support to programs, projects, and activities such as this endeavor. This is of pivotal importance for the DA-BSWM to continue building and improving our country's knowledge base on soil, and contribute to the attainment of the DA's twin goals of Masaganang Ani, Mataas na Kita.