The Ground-breaking Ceremony of the Proposed National Soil and Water Resources Research and Development Center for Upland Pedo-Ecological Zone (NSWRRDC-UpPEZ) R4D Research Facility at DARUARS, Marahan, Marilog District Davao City was successfully conducted on May 31, 2022 with the presence of BSWM Director Engr. Pablo M. Montalla, DA-BAR Director Dr. Junel B. Soriano, OIC-DARUARS Grace P. Gutierrez, Chief-DA RFO XI Research Division Melanie Provido (representing DA-RFO XI Regional Executive Director Abel James I. Monteagudo), BSWM-NSWRRDC-HIGHPEZ Center Chief Henry A. Apolinares, BSWM-NSWRRDC-HIGHPEZ Asst. Center Chief Florentino C. Agustin, BSWM-Chief ALMED Division Bernardo B. Pascua and BSWM- Chief Water Resources Division Engr. Ernesto Brampio.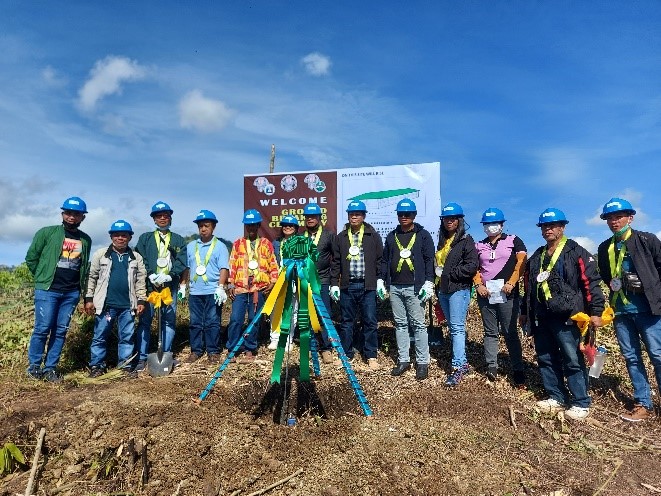 A traditional Ritual Rite and a prayer was also offered by Datu Melecio Tumindog, a tribal leader of one of the Indigenous Peoples (IPs) Clan in Marilog District to bless the proposed site where the Research Facility will be built and to signify IPs support for the project.
This ground-breaking ceremony was part of the activities in celebration of the 27th Founding Anniversary of the Davao Regional Upland Agriculture Research Station (DARUARS) and the Culminating Program of DA-RFO XI 2022 Farmers' and Fisherfolk's Month.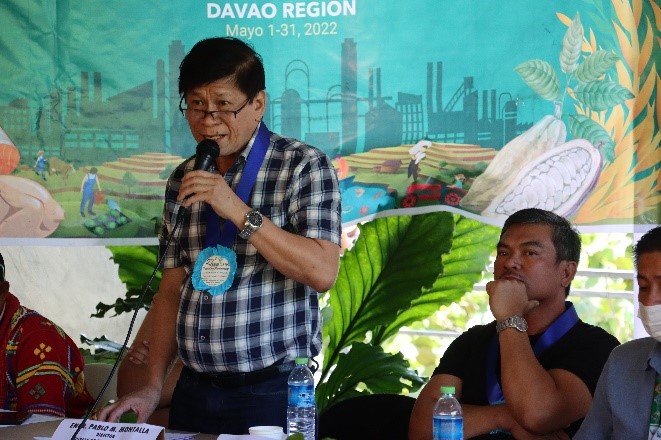 In his speech during the event, Dir. Montalla thanked DA-RFO XI headed by Dir. Monteagudo for allowing BSWM to utilize the 50-hectare parcel of land at DARUARS, Marilog District, Davao City for the conduct of research and scaling up technology demonstrations for NSWRRDC-Upland Pedo-Ecological Zone. He also expressed his gratitude to DA-BAR Dir. Soriano for his support and funding provision for the establishment of NSWRRDC-UpPEZ' R4D Research Facility. According to him, this undertaking is marking a milestone not only for DA-BSWM, DA-RFO XI and DA-BAR, but for the whole ONE DA family.
He is claiming that this endeavour will benefit all upland small farmers not only in Davao Region but the whole country.
Also, present during the event was Davao City Mayor-Elect Sebastian Z. Duterte who recognized the important role of local farmers to ensure food security in Davao City. He thanked DA-RFO XI for inviting him and congratulated the organization for the success of the activity. He also encouraged the farmers and IPs present during the event to visit his office and discuss their concerns on agriculture as he reiterated the City Government's commitment to support the Agriculture Sector for the benefit of all his constituents in Davao City.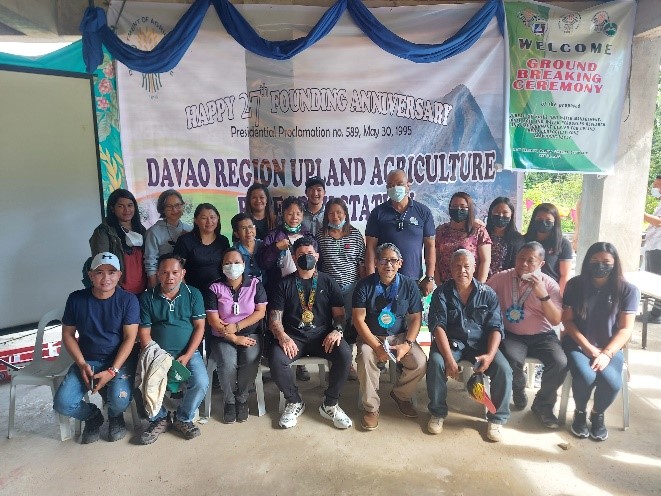 The establishment of the NSWRRDC-UpPEZ is through the concerted effort of the NSWRRDC-HIGHPEZ Staff headed by its Center Chief, Mr. Henry A. Apolinares.