The DA-Bureau of Soils and Water Management (DA-BSWM) has its newly-appointed Director III – Assistant Director Denise N. Araullo-Solano. Her Oath of Office was administered by Department of Agriculture Senior Undersecretary Domingo F. Panganiban on 13 January 2023. She is the youngest appointed Director III of the DA-BSWM.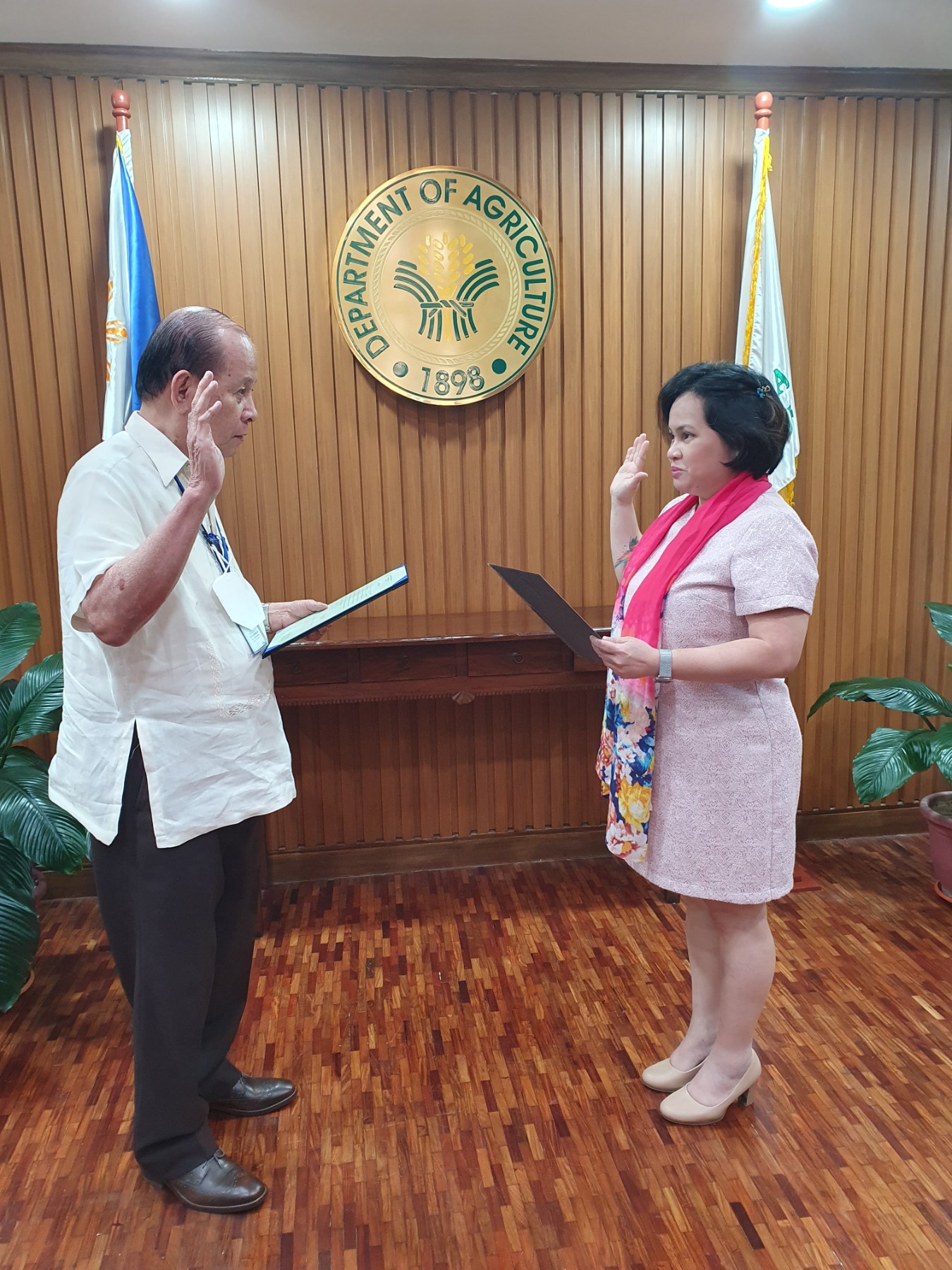 Assistant Director Denise N. Araullo-Solano, fondly known as "Frozen," was a graduate of Bachelor of Science in Biology from the Ateneo de Davao University. She has been with the DA-BSWM since the year 2000. To date, Asst. Director Solano has been significantly contributing to the agriculture sector in various capacities.
She began her government career as a Computer Operator at the DA-BSWM. After a year, she was assigned as a Research Assistance under the Productivity Assessment and Enhancement of Soils in Selected SAFDZ Areas. She was later promoted to Agriculturist I and Agriculturist II positions, and was designated as the Executive Secretary at the Office of the Director. In 2015, Asst. Director Solano was appointed as the first Budget Officer of the DA-BSWM, per approved plantilla in the Rationalization. After her four-year stint as the Budget Officer, she was then appointed as the Head of the Procurement Management Section.
As she has been faithfully serving the nation through the DA-BSWM for 2 decades, her time has come to be entrusted with this opportunity to serve the nation as the Assistant Director of the nationally-mandated agency on the sustainable management of soil and water resources for agriculture.
Assistant Director Solano was also designated to various posts in her concurrent capacity – Management Committee Chairperson for Administrative Concerns, Deputy Quality Manager for Administrative Concerns for the BSWM ISO 9001:2015, among others.
Through the years, she has been an efficient civil servant, and was commended through the various awards and recognitions accorded to her. Among others, she was awarded with a Special Citation for her commendable performance and contribution to the Office of the Director, a Plaque of Director's Award for her commendable performance as Budget Officer of the DA-BSWM, and a two-time Plaque of Recognition for her exemplary performance, selfless dedication and commitment to the highest standards of public service. Her team, under her leadership, was also recognized for various commendable accomplishments in improving the BSWM's processes and operations.
With her goal of further improving herself for public service, Asst. Director Solano has attended a special program such as Public Procurement Specialist Certification Course under UP National Engineering Center. Her most recent was the Paralegal Training Program at the University of the Philippines Law Center.
According to Asst. Director Solano, she looks forward to inspiring more people of her story, especially the youth, in progressing their service to the nation – particularly in the sector of agriculture. The DA-BSWM family extends its congratulations and support to Assistant Director Denise N. Araullo-Solano. (AK Alcoriza, Information Unit