In view of the project "Building Climate-responsive Communities through Deploying Nature-based Solutions (NbS) for Effective Management of Cascading Rainwater Catchment Systems in Micro-watersheds," the Department of Agriculture-Bureau of Soils and Water Management, through its Water Resources Management Division headed by Engineer Ernesto B. Brampio, organized a meeting today, 23 February 2023, at the BSWM Lopez Convention Hall.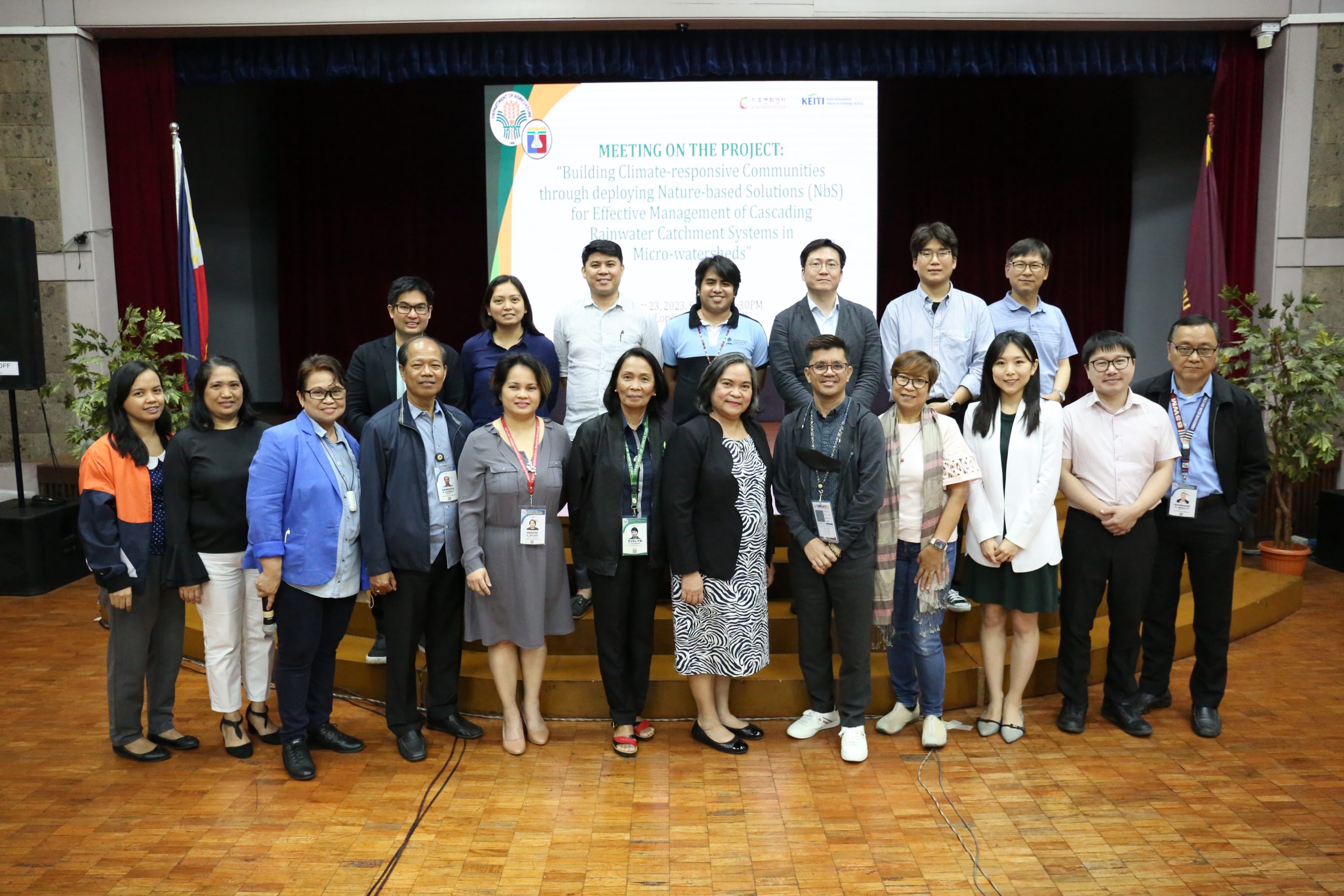 The meeting started by the acknowledgment of the following participants made by Engr. Brampio – representatives from the International Environment Cooperation Center, Korea Environmental Industry & Technology Institute (KEITI); the Global Development Cooperation Department, Climate Change Center, Republic of Korea; Consultants from the University of the Philippines Los Baños Foundation, Inc.; representatives from various Department of Agriculture (DA) Offices and Bureaus – Climate Resilient Agriculture Office, Project Development Service, Special Projects Coordination & Management Assistance Division, Bureau of Agricultural Research, Bureau of Agriculture and Fisheries Engineering; and the DA-BSWM attendees led by Director Gina P. Nilo. After the Acknowledgment of the Participants, Engr. Brampio briefly mentioned that the project will help mitigate the impact of climate change.
DA-BSWM Assistant Director Denise A. Solano then welcomed the participants through her message that also mentioned the DA-BSWM's active participation in various activities on addressing climate change. "For decades, the BSWM has been an advocate in addressing this issue," Assistant Direct Solano said. She ended her message with the statement of hoping and looking forward to a successful and fruitful realization of the undertaking.
This was then followed by individual messages from the representatives of KEITI and Climate Change Center regarding the project – including the challenges faced, and the hopes for a fruitful output in the future.
After the messages, discussions were then provided by the representatives from Climate Change Center, Republic of Korea, and from the Consultants from UPLBFI, regarding the Orientation and Project Briefer/ Background, and Project Updates/ Initial Outputs, respectively. The discussions continued through the tackling of the next plans for the project.
The meeting was officially closed with the Message from Dr. Gina P. Nilo, DA-BSWM Director and Chairperson of the Project Development and Monitoring Team (PDMT). In her message, Director Nilo thanked the participants and acknowledged the importance of the Project. She particularly recognized the support of the Department of Agriculture for this undertaking.