The Ani at Kita Customer Center is part of the National Soil Health Program of the DA-BSWM. Its goal is to have a systematic and holistic approach in addressing soil health to ensure sustainable use and management of soil resources and enhanced productivity and income in line with the Department's twin objective of sustainable production and profitability.
The ribbon-cutting was lead by DA Undersecretary-designate and Chief-of-Staff Dr. Leocadio Sebastian, DA-BSWM Dir. Engr. Pablo M. Montalla, DA-BSWM Assistant Dir. Dr. Gina P. Nilo. Also present during the event is DA Usec for Agri-Industrialization and for Fisheries Ms. Cheryl Marie Natividad-Caballero, Undersecretary for DA Attached Agencies Mr. Rodolfo V. Vicerra, DA-BSWM Asst. Dir. for Admin and Finance Dr. Evelyn Fernando, former DA-BSWM Dir. Sonia M. Salguero and all the BSWM Division and Center Chiefs, BSWM Implementation Team and Admin Unit Heads, and the NSHP Implementation Partners from the DA Regional Field Offices and Regional Soil Laboratories and Loval Government Units; State Colleges and Universities; SWISA Cooperators and Gawad Saka Awardees.
Services offered include:
Assists farmers in monitoring soil health
Consultation with soil experts
Soil and water crop management
Laboratory analysis and interpretation of result
Fertilizer recommendation
Compost Fungus activator
Soil Test Kit
Capacity Building
Technical assistance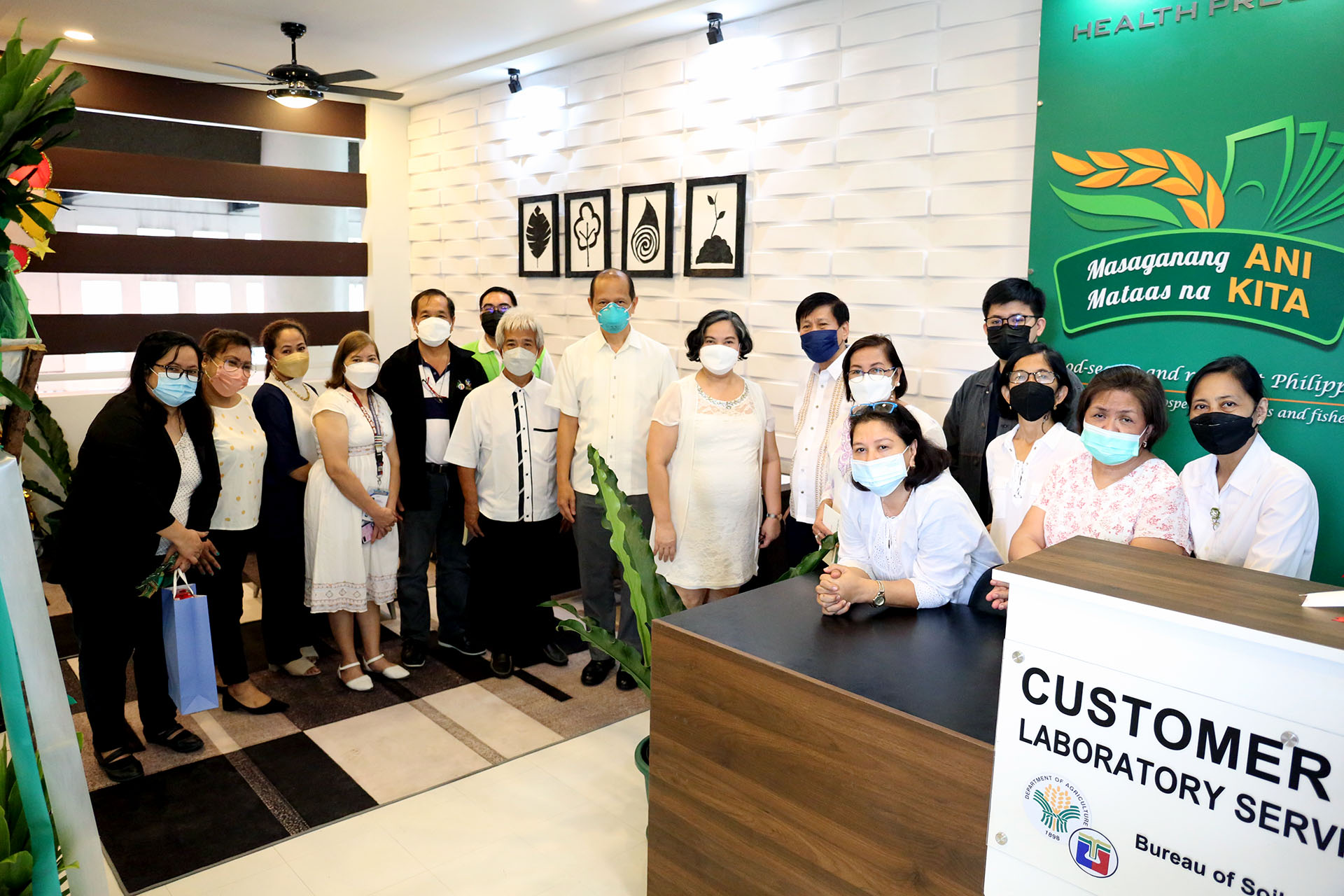 The DA-BSWM Ani at Kita Customer Center is open Mondays to Fridays from 8:00am to 5:00pm except declared Legal Holidays. It is located at the 3rd Floor, SRDC Building, Bureau of Soils and Water Management, Elliptical Road corner Visayas Avenue, Diliman, QC.