Before the year ends, the Department of Agriculture-Bureau of Soils and Water Management (DA-BSWM) achieved another milestone after being audited under ISO 9001:2015 with Zero Non Conformity. The Surveillance Audit was simultaneously conducted by the TUV Rheinland, at the DA-BSWM Head Office, NSWRRDC Hillpez in Tanay, Rizal, and NSWRRDC LUPEZ in San Ildenfonso, Bulacan, on December 9, 2022.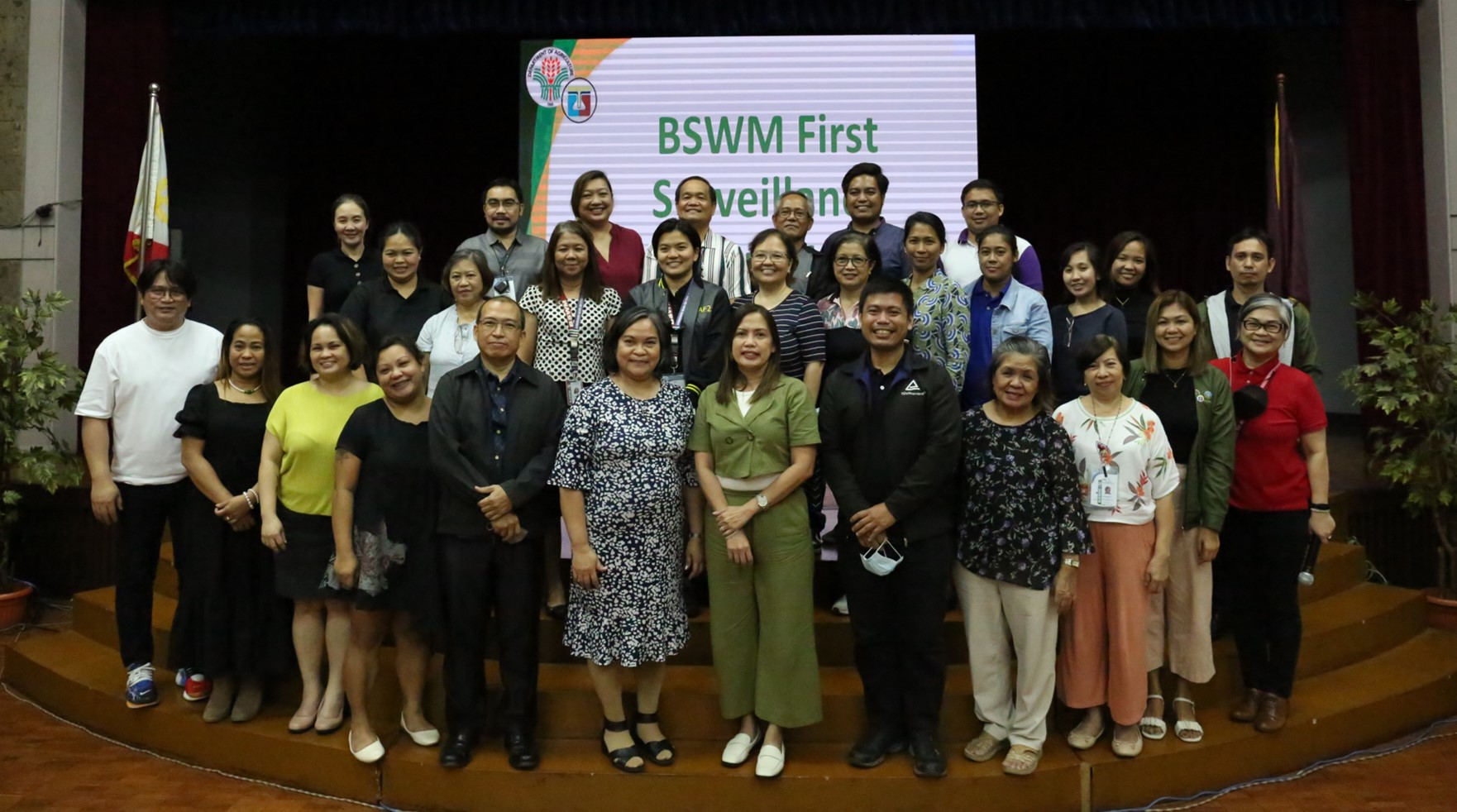 The Audit started with an Opening Message from the DA-BSWM OIC, Director Gina P. Nilo where she acknowledged the agency's Management Committee, the Quality Management System Team, and all the BSWM employees. She also blessed the day and encouraged everyone for the Audit that will take place. 

Next to it, the TUV Rheinland through the Audit Leader – John Francis Faustorilla, Jr. – discussed the Audit process. After the Opening Program, the Top Management was the first one to be Audited, followed by the Technical Divisions and Administrative Units.
As soon as the Audit of the various processes ended, Audit Leader Faustorilla, Jr. presented the initial report of findings to the Process Owners. During the presentation, a notable Zero Non-Conformity (NC) was reported. Adding up to this are the 13 Positive Findings – which range from good to highly commendable, and 17 Opportunities for Improvement. The result of Zero Non Conformity is a twice-in-a-row achievement for the DA-BSWM, as the Bureau also achieved the same in 2021.

With a grateful heart, OIC Director Nilo delivered her Closing Message thanking all the employees of the DA-BSWM for doing an excellent job in maintaining the Certification. She also thanked the Auditors for providing recommendations which the Bureau took positively to improve all the more in providing efficient services to its clientele. (Information Unit)