The Department of Agriculture-Bureau of Soils and Water Management (DA-BSWM) is implementing the Adaptive Balanced Fertilization Strategy (ABFS) Project nationwide. Balanced Fertilization Strategy is a science-based farming method which focuses on the use of cost-efficient and proper combination of organic and inorganic fertilizers to sustain increase in rice productivity. It addresses concerns on soil fertility and plant nutrition to reduce production cost, increase yields and maintain healthy soils.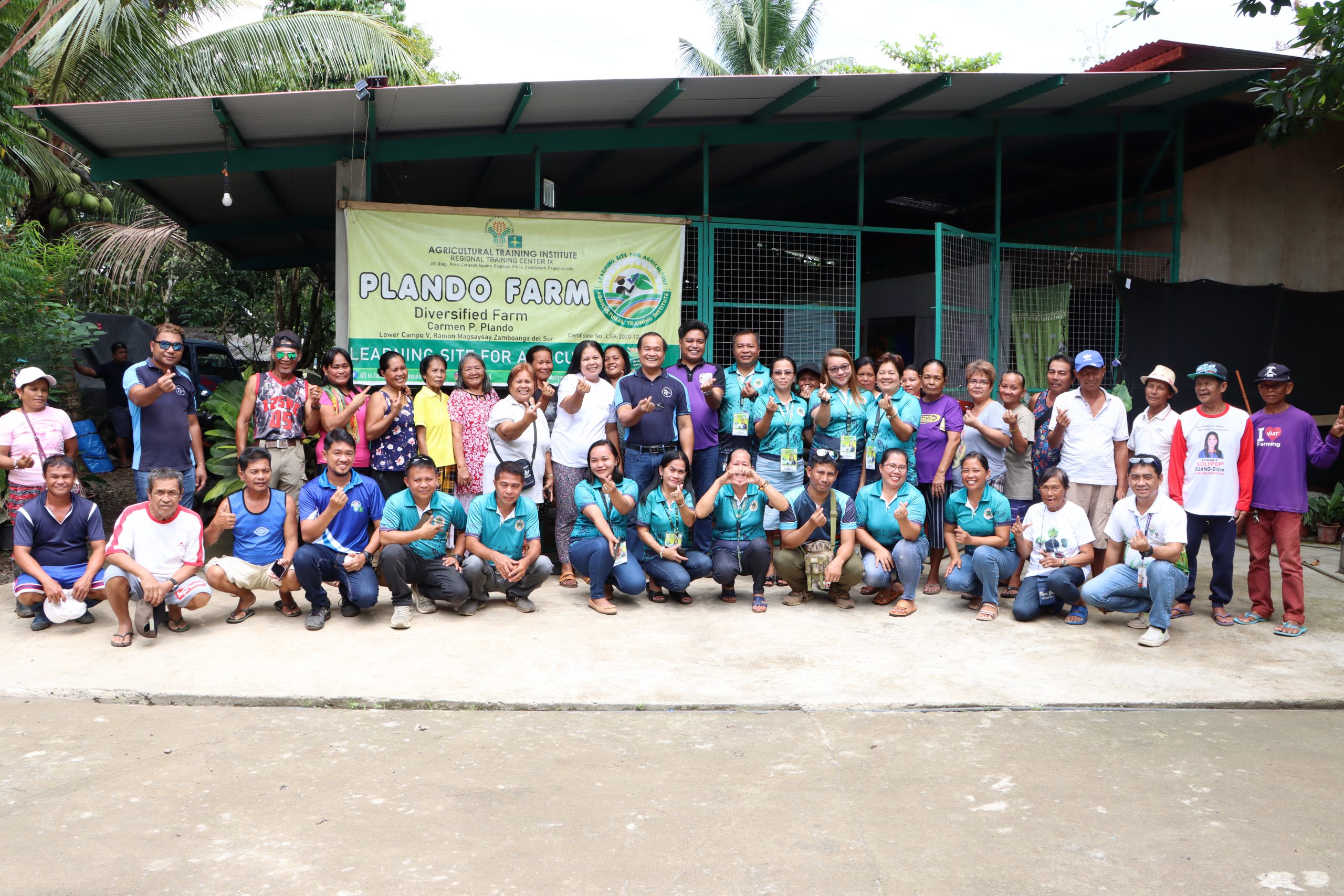 The Campo 5 SWISA in Ramon Magsaysay, Zamboanga Del Sur is one of the sites selected for the conduct of the ABFS technological demonstration. A two-day (June 14 and 15) Technical Briefing was conducted in Plando Farm (Diversified Farm), Campo 5, Ramon, Magsaysay, Zamboanga Del Sur, adjacent to the areas covered by the Technodemo.
During the first day, officials and key personnel from the DA–Regional Field Office IX, the Local Government Unit (LGU) of Ramon Magsaysay and officers of the SWISA were in attendance. And on the second day, other members and cooperating farmers of Campo 5 SWISA also joined the Briefing.
Mr. Ronel Colcol, Regional Rice Coordinator, and other personnel from the DA–RFO Zamboanga Peninsula, representative from the LGU Ramon Magsaysay headed by Mr. Jude Dexter Bobby A. Machon (from the Office of the Mayor) and the Municipal Agriculture Officer Clarrisa Villanueva Torralba and Staff attended the Day 1 of the briefing. Ms. Maria Mercedita Pascual, DA RFO IX Regional Soils Laboratory Chief, and her staff joined Day 2 to discuss topics regarding collection and analysis of soil samples. Officers and members of the Campo 5 SWISA headed by their President, Ms. Carmen Plando, actively participated in the activity, raising their concerns especially on the application of organic fertilizers and biofertilizers.
The Technical Briefing was facilitated by Personnel from the DA-BSWM headed by Mr. Bertolio P. Arellano, Soil and Water Access Team (SWAT) Region IX Focal and Chief of the Geomatics and Soil Information Technology Division. With him are Mr. Michael Alexis T. Nota (GSITD), Ace Wilfred Abarro (SCMD) and Teddy A. Zarriz (WRMD). The Team from DA-BSWM also presented an overview of the ABFS Project and Recommendations and Protocols and the roles of partner agencies and associations. Discussion on the Implementation plan, agro-economic survey and data gathering and monitoring were also discussed with small workshops to check if the farmers understood the Protocols for the application of various fertilizers.
The Briefing ended with the commitment of the Campo 5 SWISA in implementing the Protocols of the ABFS. In return, the DA-BSWM team declared their commitment in extending their best effort for the successful implementation of the Project to attain its goals of restoring soil health, increasing agricultural productivity while minimizing impact to the environment.