We work towards excellence and towards continuous improvement for the benefit of the farmers and the fisherfolk.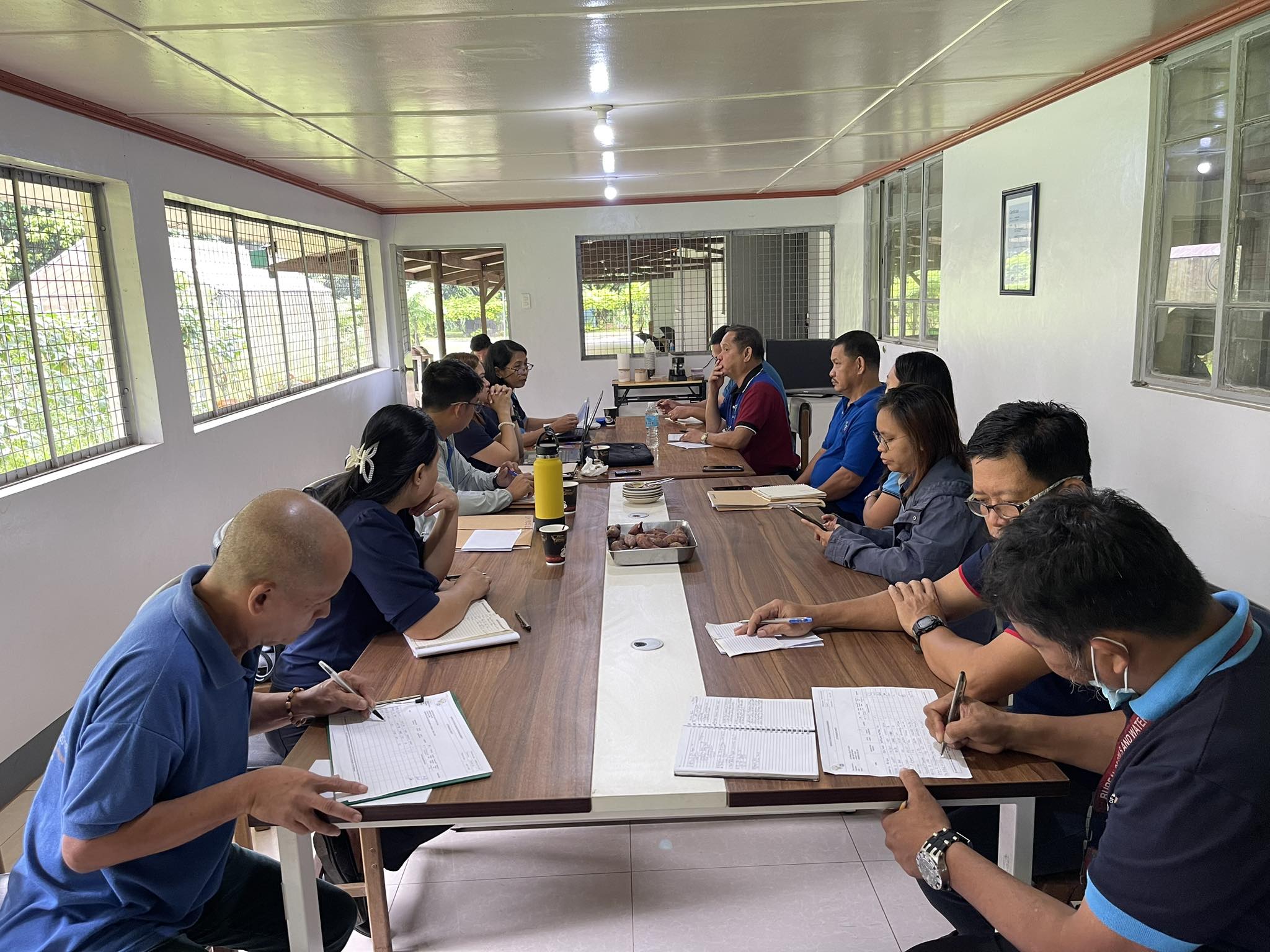 Thus, as one of its ways to achieve such, the Department of Agriculture-Bureau of Soils and Water Management (DA-BSWM) held its Internal Quality Audit (IQA) 2023 on August 2-11, 2023 at the Head Office, and in its three Research Centers in Bulacan, Rizal, and Bukidnon.
The IQA was conducted with the goal of verifying the organization's fulfillment of all other requirements of the management system standard, the effectiveness of the whole management system considering internal and external changes, and the management system's continual relevance and applicability to the scope of certification, the organization's commitment to maintaining the effectiveness and improvement of the management system to enhance the overall performance, and whether the operation of the management system contributes to the achievement of the organization's policy and objectives.
Headed by Ms. Nancy C. De Sagun, the IQA Team was composed of Ms. Sharon De Vera, Ms. Sharon Elvi Marie Cachopero, Engr. Phoebe Pua, Ms. Regine Sabornido, Ms. Ara Krizele Alcoriza, Ms. Jamie Ann Tumolva, Ms. Heycel Reyes, Ms. Jenielyn Cornes, Ms. Marjorie Arriola, Ms. Melody Orogo, Ms. Nerizza Alba, and Mr. Dexter Agustin. The Team was able to audit seven Technical Divisions, three Research Centers, 10 Administrative and Finance Units, and the Compost Production Implementation Team.
Prior to the audit proper, Ms. De Sagun headed the Opening Meeting with the Process Owners to discuss the procedures that will be followed during the IQA.
On 17 August 2023, a summary of the findings was discussed with the Top Management and the Process Owners during the Closing Meeting.
The BSWM is ISO 9001:2015 certified since 2018.