The DA-Bureau of Soils and Water Management (DA-BSWM) in partnership with the Municipal Local Government Units (MLGUs) of Region XI has successfully turned over a total of 42 units of Composting Facility for Biodegradable Wastes (CFBW) to 42 farmers associations from July to August 2023.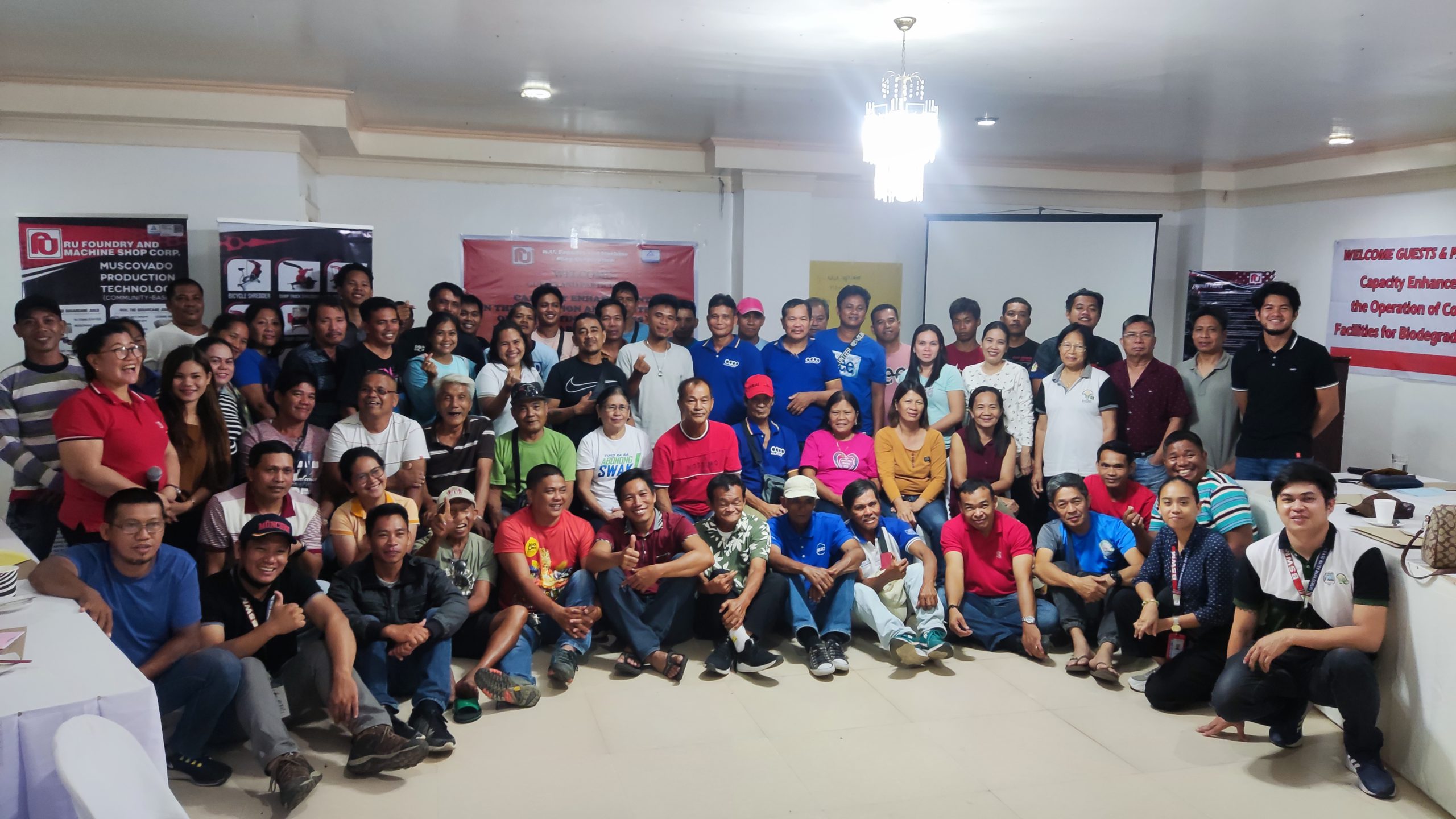 A three-day hands-on training on Capacity Enhancement on the Operation and Maintenance of Composting Facility for the Biodegradable Waste (CFBW) for FY 2022 Beneficiaries was conducted. The first batch of recipients received training from August 31 to September 2, 2023, at Sto. Niño Palma Gil Rice Irrigators Association Inc. of the Talaingod, followed by the second batch last September 4 to 6, 2023 at TAFWA Agriculture Cooperative of Tacul Magsaysay, Davao del Sur.
The said training aimed to educate CFBW recipients of Region XI on the benefits of composting and how to manage and operate the composting facility effectively.
The CFBW project is envisioned to minimize the fertilizer expenses of farmers by producing organic fertilizer while increasing crop production and promoting healthier soil and proper solid waste management.
Photo by: CPIT