Hosted by the Geomatics and Soil Information Technology Division (GSITD), the Bureau of Soils and Water Management (BSWM) conducted the historical Unveiling of the 72nd Founding Anniversary Monogram, today, 20 March 2023, at the BSWM Patio. This was the 3rd part of the Monday Flag Ceremony and Convocation.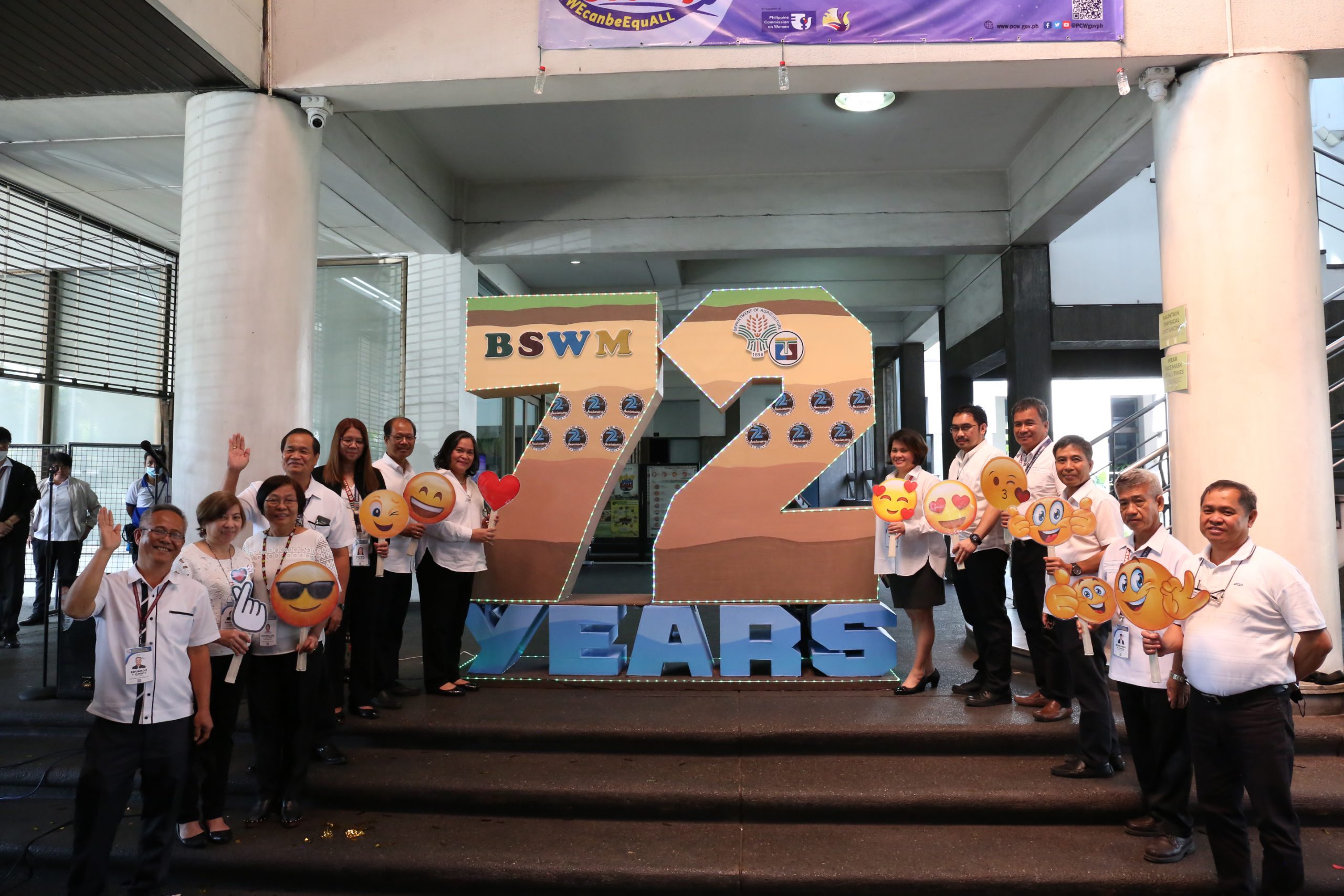 In this celebration, the BSWM family gathered to simultaneously witness the memorable activity. Director Gina P. Nilo delivered her message saying that the Monogram serves as a marker to signify another milestone for the Bureau. She also acknowledged those who tirelessly and creatively worked behind the Monogram which is made of 99% recycled materials – the Cartographers from the BSWM-GSITD.
The Unveiling of the Monogram is the first part of the 72nd Founding Anniversary celebration with the hashtag #BSWM72DigitalNa. BSWM celebrates its Anniversary every 5th day of June.