Quality Management System (QMS) is a lifestyle.
This is what the Department of Agriculture-Bureau of Soils and Water Management (DA-BSWM) has lived by since it started its QMS implementation in 2018. Proof to this is it's yet another achievement of a Zero Non-Conformity after the 2nd Surveillance Audit by the TUV Rheinland for the ISO 9001:2015. The Audit was held on 06-07 November 2023 at the DA-BSWM Head Office, NSWRRDC LUPEZ in San Ildefonso, Bulacan, and NSWRRDC HighPEZ in Malaybalay Bukidnon.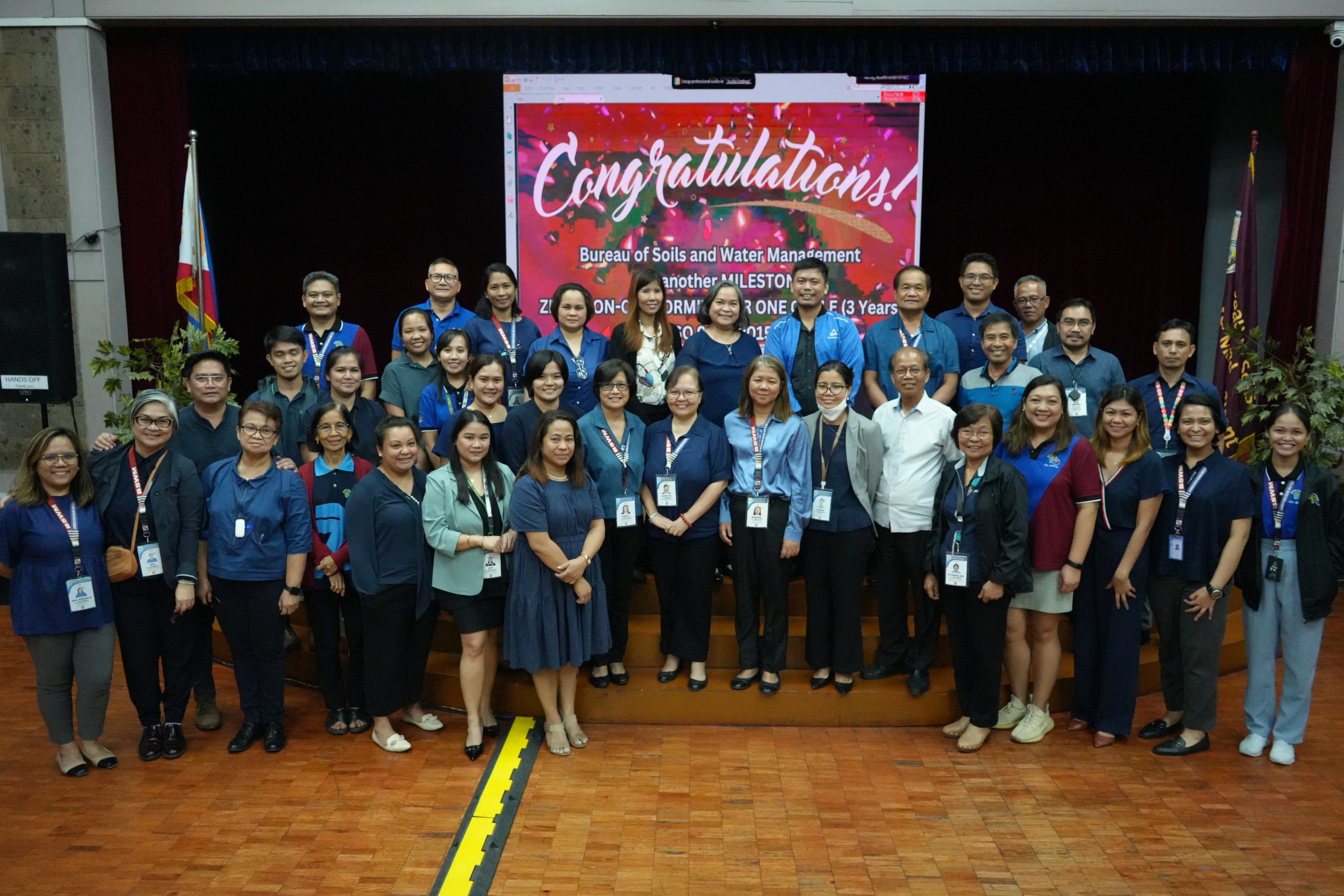 The Surveillance Audit commenced with the Opening Meeting with the Process Owners to set expectations and generally, to brief the latter of how the Audit will go through. After which, the Surveillance Audit proper was conducted to 16 Process Owners.The Auditors were Mr. John Francis Faustorilla, Jr., Ms. Criselda Gayo, Ms. Philura Hipe, and Mr. Joel Torcuator. Each Process Owner was assisted by the Internal Quality Audit Members/ Quality Management Focals.
After the Audit Proper, Audit Leader Faustorilla, Jr. discussed the initial report of Findings during the Closing Meeting, attended by the Process Owners and the Top Management headed by the Director, Dr. Gina P. Nilo. In his discussion, it was underscored that the DA-BSWM once again made a remarkable attainment of the "Zero Non-Conformity" for three years or one cycle. Positive Findings and Opportunities for Improvement were reported by Mr. Faustorilla, Jr. Director Nilo then whole-heartedly took note of all the Opportunities for Improvement for a more effective and efficient BSWM's delivery of products and services for the farmers and fisherfolk.
DA-BSWM remains committed in providing excellent services for conservation and management of Philippine soil and water resources, in continually improving towards excellent customer satisfaction, and in ensuring compliance with relevant statutory and regulatory requirements.
(Ara Alcoriza, Info Office)
#DABSWMISOCertZeroNC
#SoilAndWaterForAgriculture
© Information Office