In a move to reduce waste and promote its sustainability, the 1st Batch of Region VII FY 2022 Beneficiaries from Local Government Units (LGUs) and Farmer's Cooperatives received Hands-on Training on the Capacity Enhancement of the Operation and Maintenance of Composting Facilities for Biodegradable Wastes (CFBW) on February 27 to March 1, 2023, at Brgy. Bool, Tagbilaran City, Bohol.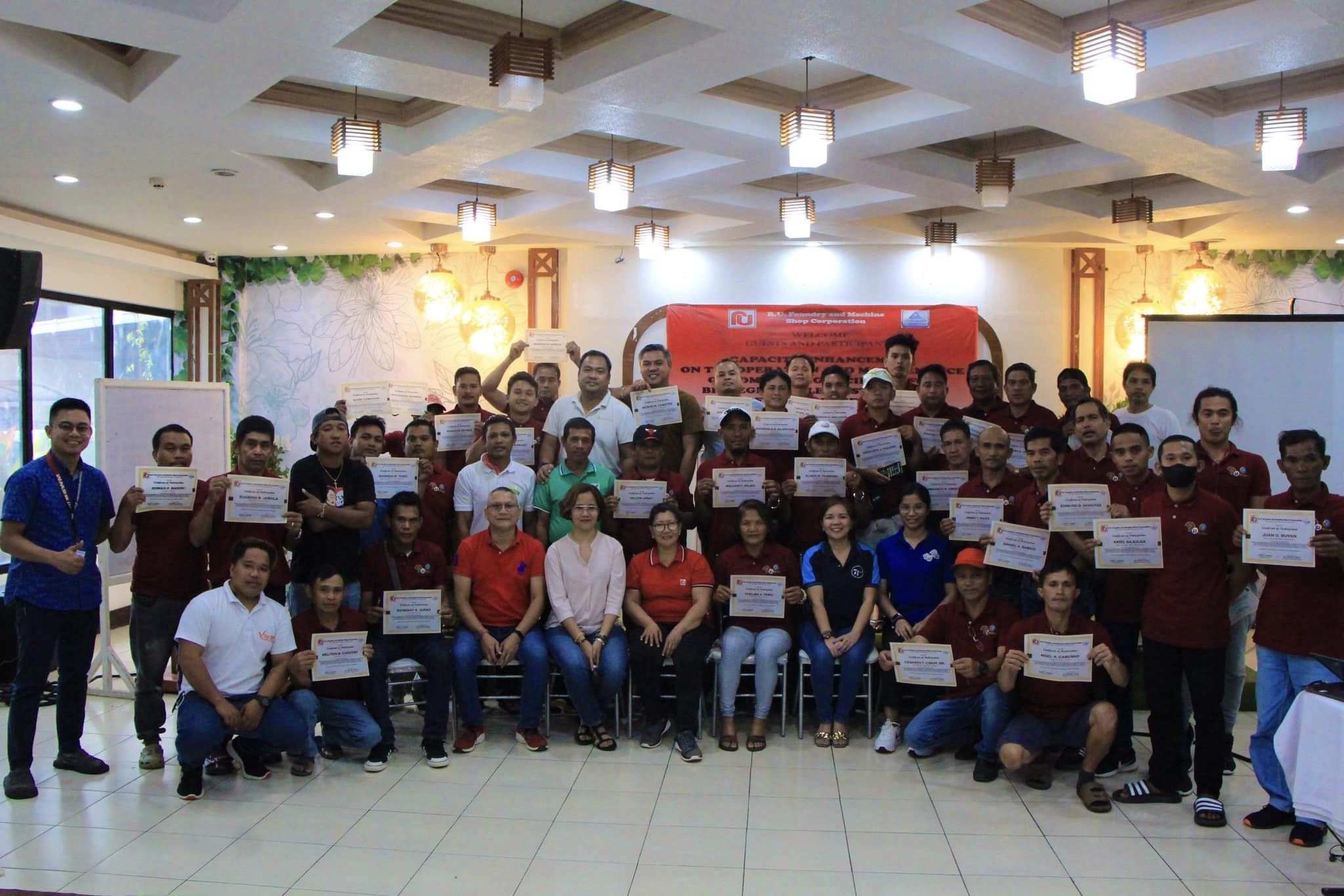 The Training is part of the DA-Bureau of Soils and Water Management (DA-BSWM) intervention program in response to Republic Act No. 9003 of 2000 or the Philippine Ecological Solid Waste Management Act of 2000, that aims to provide the necessary policy framework, institutional mechanisms and mandate to the Local Government Units (LGUs) to achieve 25% waste reduction through the establishment of an Integrated Solid Waste Management plans based on the 3Rs (Reduce, Reuse and Recycle).
"On behalf of the Management, the DA-BSWM is always committed in promoting sustainable waste management practices and reducing the environmental impact of waste. We believe that this CFBW Training is a crucial part of this effort, and we are glad that all of the participants are actively participating in promoting positive impacts on the environment and agriculture," Compost Production Implementation Team (CPIT) Team Leader Janice C. Castro said.
On the other hand, the machine supplier, RU Foundry and Machine Shop Corporation Resident Agriculturist Dante P. Escarmoso explained the overall operation and CFBW maintenance. In addition, RU Foundry Cluster Head Ms. Ma. Cecilia F. Carlos emphasized that the machine has two years warranty and a lifetime service sale warranty.
Furthermore, Engr. Alresty Mationg of BSWM-CPIT explained the CFBW Manual on Compost production using agricultural farm waste.
The said Training is designed to educate CFBW operators on the benefits of composting and how to effectively manage and operate the composting facilities.