The DA-Bureau of Soils and Water Management through the Soils Survey Division (SSD) and Agricultural Land Management and Evaluation Division (ALMED), conducted auger boring and reconnaissance activities in the Province of Aurora last August 8 to 11, 2023. These activities are integral to the DA-BSWM's comprehensive effort of updating Thematic Maps for Soil Reference Sites and Soil Monitoring Sites, in alignment with the National Soil Health Program's mission to advance sustainable land management and agricultural practices.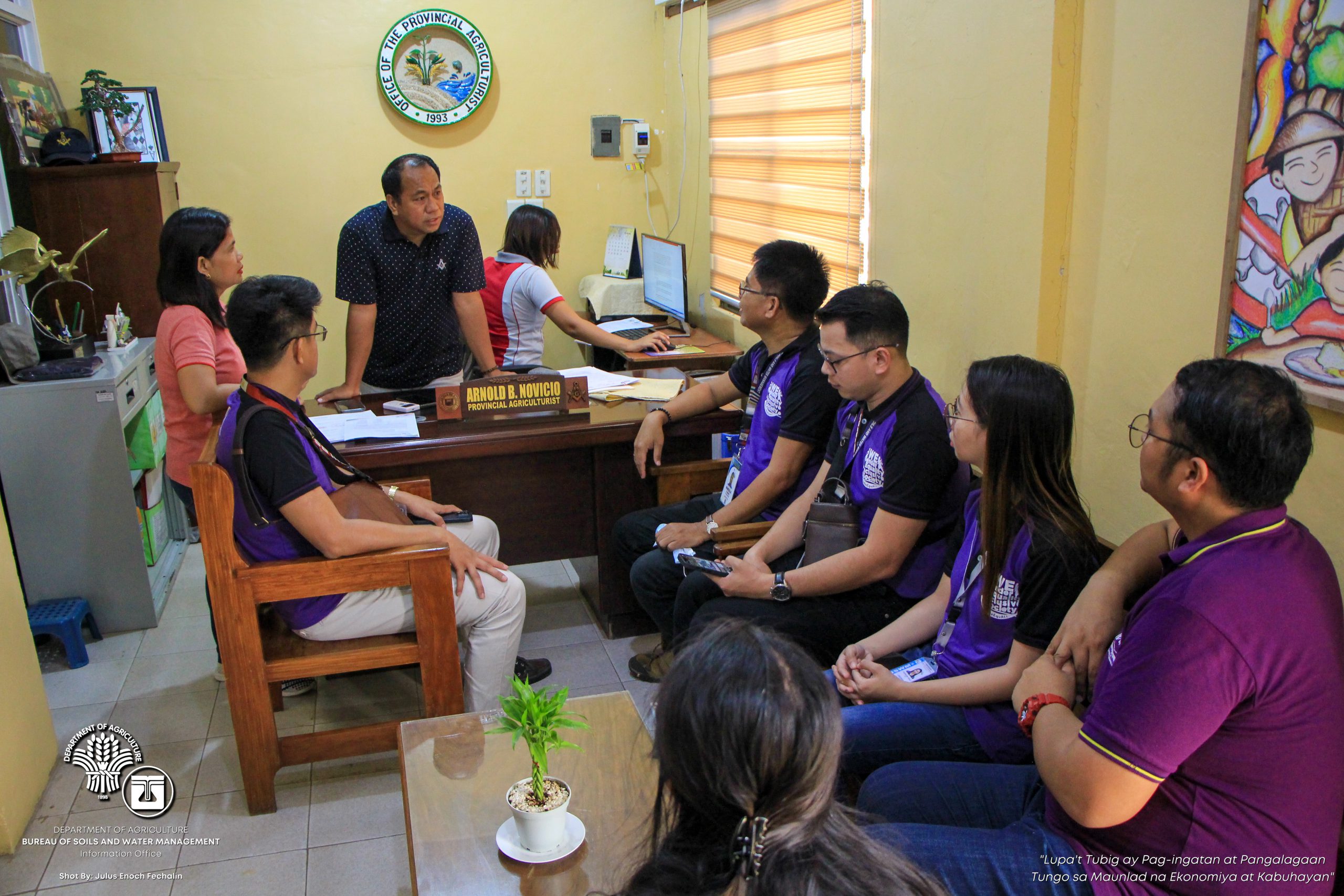 The auger boring and reconnaissance are initial steps to uncover essential data that will contribute to the creation of updated Thematic Maps for Soil Reference Sites (SRS) and Soil Monitoring Sites (SMS). This approach ensures that the soil composition and characteristics of these vital sites are accurately represented, enabling informed decision-making for sustainable agricultural practices. Furthermore, the activities involved on-site assessments, initial data collection, and observations that provide valuable context to the soil characteristics and topography of the designated areas. The combined activities yield a comprehensive and detailed understanding of the soil landscape, supporting the overarching goals of the National Soil Health Program (NSHP).
The Team is led by SSD Supervising Agriculturist and SSD Aurora Project Focal Mr. Marcelo T. Dayo, who is joined by SSD Agriculturist II Mr. Norman Apura and Ms. Kristel Bagua, as well as SSD Project Assistant III Teroy G. Basco. Additionally, the ALMED Staff contributing their expertise include Agriculturist II Valerio Ablaza and Project Assistant III Ms. Mary Grace Tolentino.
The updated Thematic Maps for SRS and SMS resulting from these efforts will serve as essential resources for guiding land use decisions, enhancing crop productivity, and promoting soil conservation across the nation.
#DA #BSWM #NSHP