In order to present the progress and ensure quality output, the Department of Agriculture-Bureau of Soils and Water Management (DA-BSWM), through the National Soil and Water Resources Research Development Center for Hillyland Pedo-Ecological Zone (NSWRRDC HillPEZ), conducted the Technical Writeshop for the "Long-Term Research on Influence of Vermicompost Application on Soil Properties, Growth, and Yield of Selected Vegetables," on 10 to 13 October 2023, at the BFAR-National Inland Fisheries Technology Center (NIFTC), Tanay, Rizal.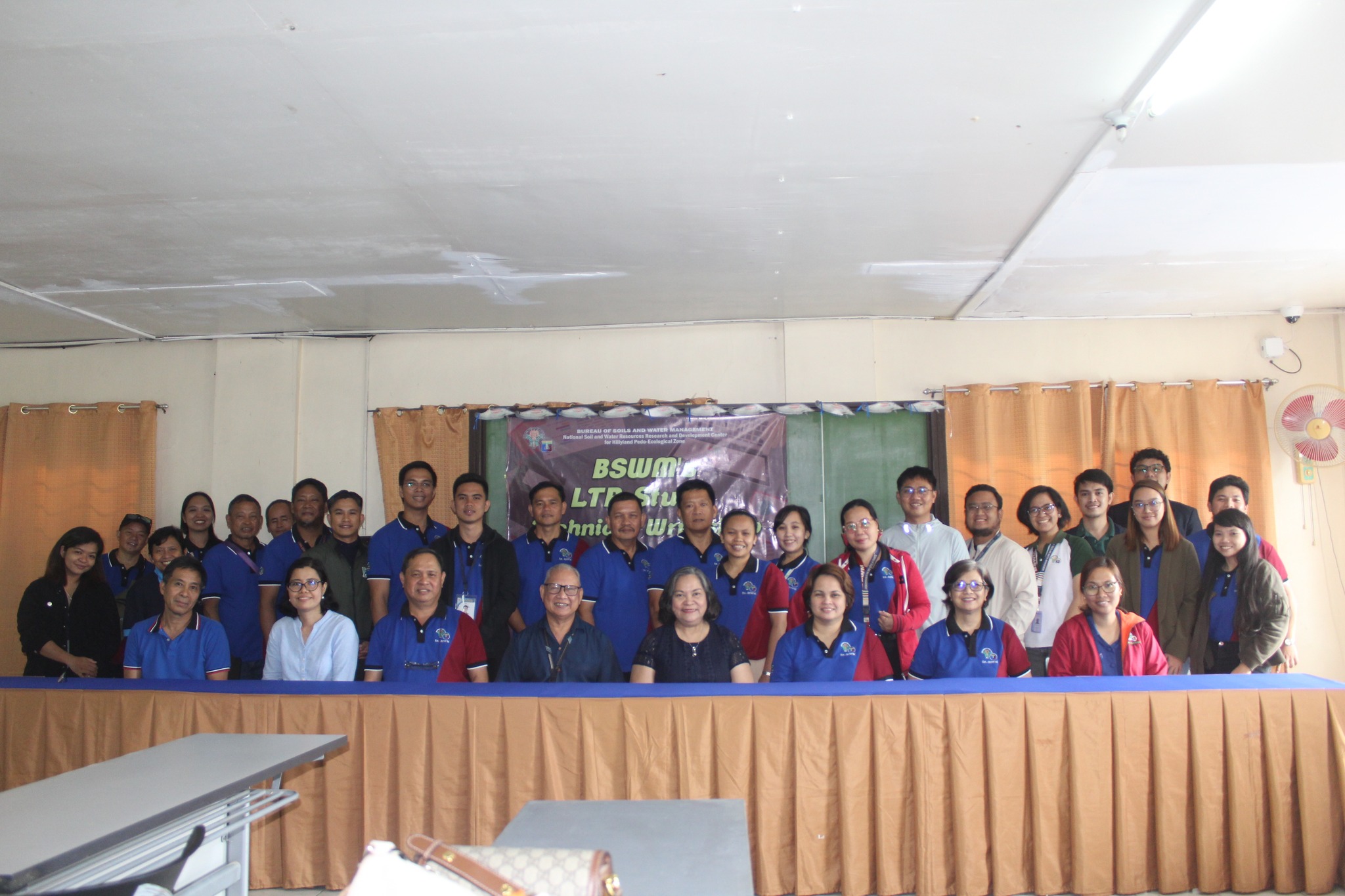 The four-day Writeshop attended by the NSWRRDC Lowland-Upland Pedo-Ecological Zone (LUPEZ) and Highland Pedo-Ecological Zone (HighPEZ), and Soil and Water Resources Research Division (SWRRD), was formally opened by the DA-BSWM Director Dr. Gina P. Nilo. In her Message, Director Nilo recognized the efforts of the NSWRRDCs and SWRRD in soil and water resources R&D, as well as the timeliness of research project since the Composting, Adaptive Balanced Fertilization Strategy (ABFS), and the National Soil Health Program (NSHP) have already reached the interest of planners, legislators, and even the President of the Philippines.
Present to lead their teams were SWRRD Chief Dr. Karen S. Bautista, NSWRRDC LUPEZ Chief Engr. Oscar O. Carpio, and NSWRRDC HillPEZ Chief Mr. Joven P. Espineli.
The "Long-Term Research on Influence of Vermicompost Application on Soil Properties, Growth, and Yield of Selected Vegetables" was Implemented in the three BSWM NSWRRDCs located in San Ildefonso, Bulacan; Tanay, Rizal; and Malaybalay, Bukidnon. #DABSWMNSHPABFS #DABSWMABFS #BSWMLupaTubigPagingatanPangalagaan