The Composting Facility for Biodegradable Wastes (CFBW) has been beneficial for the Farmers and Farmers Associations in terms of increasing crop yields and improving the quality of soils. In addition, it also becomes an income generation for  the Farmers Associations because the Local Government Unit (LGU) of Dao buys back the compost for distribution to other farmers practicing organic System of Rice Intensification (SRI). The compost is also sold to gardening enthusiasts.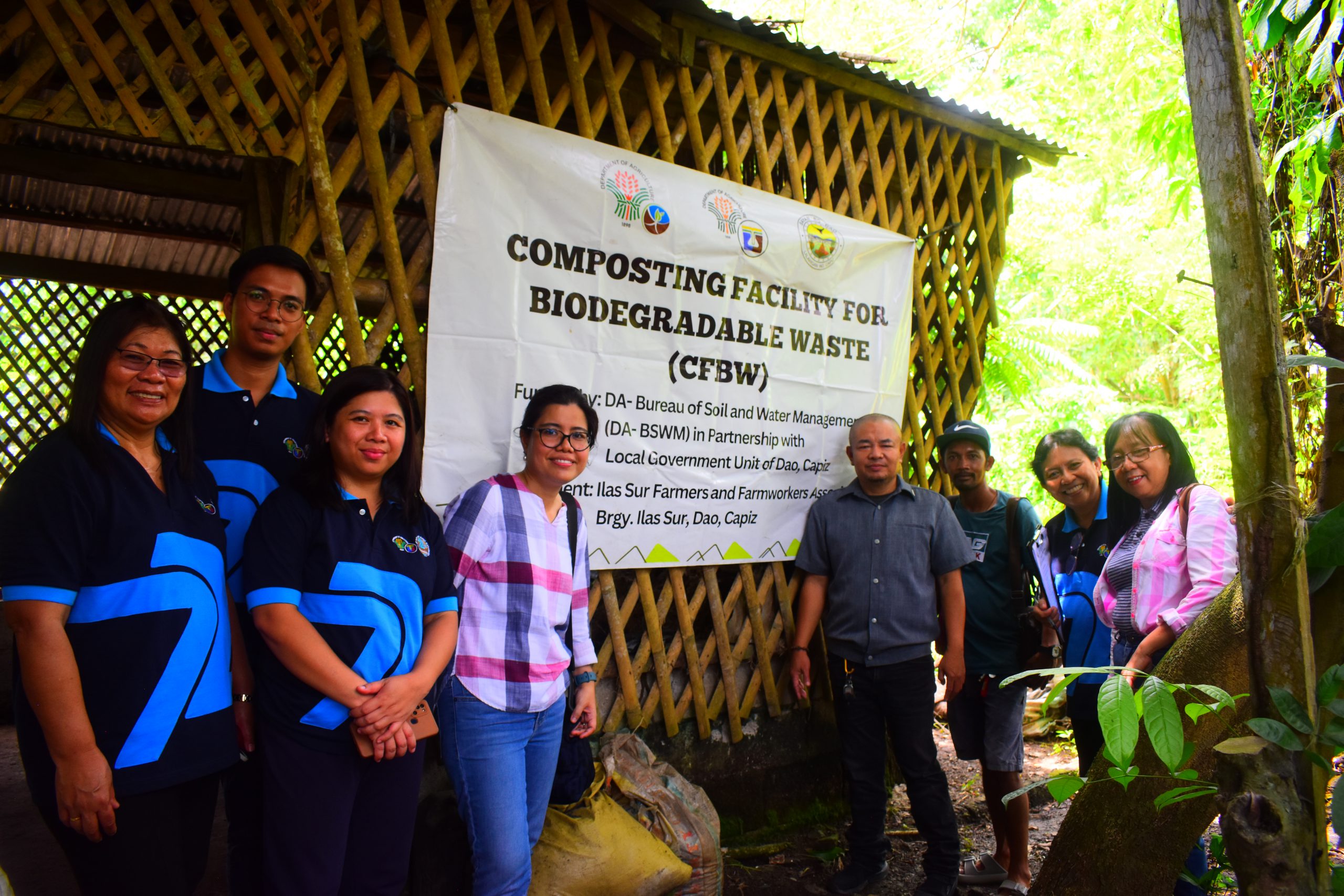 This is the testimony of Ilas Sur Farmers and Farm Workers Association, a DOLE-registered Farmers Association of Brgy. Ilas Sur, Dao, Capiz, during the recently conducted site visit and data gathering of the Department of Agriculture-Bureau of Soils and Water Management (DA-BSWM) Soils and Water Resources Research Division (SWRRD) last October 2, 2023, headed by Dr. Karen S. Bautista.
During the technical visit and documentation, the raw materials/substrates and proportions including liquid organic plant supplements (indigenous microorganisms/IMOs,FPJ, FFJ, Calphos) used for compost production were identified. The CFBW is operated two to three times per month with a production of 1.2-1.5 tons monthly.
The DA-BSWM headed by Dr. Gina P. Nilo is the mandated agency on sustainable soil and water resources management for Agriculture and adheres to the implementation of the National Organic Agriculture Act and supports the implementation of the National Rice Program and High Value Crops Development Program. The project commenced last 2015 and there were a total of 2,594 CFBW units allocated/distributed nationwide as of CY 2022.