The DA-Bureau of Soils and Water Management (DA-BSWM) and Beneficiaries from the Cordillera Autonomous Region, Ilocos Region, Cagayan Valley Region, and Central Luzon Region attended the Capacity Enhancement on the Operation and Maintenance of Small-Scale Composting Facilities (SSCF) for FY 2022 in Baguio City from January 18 to January 20, 2023.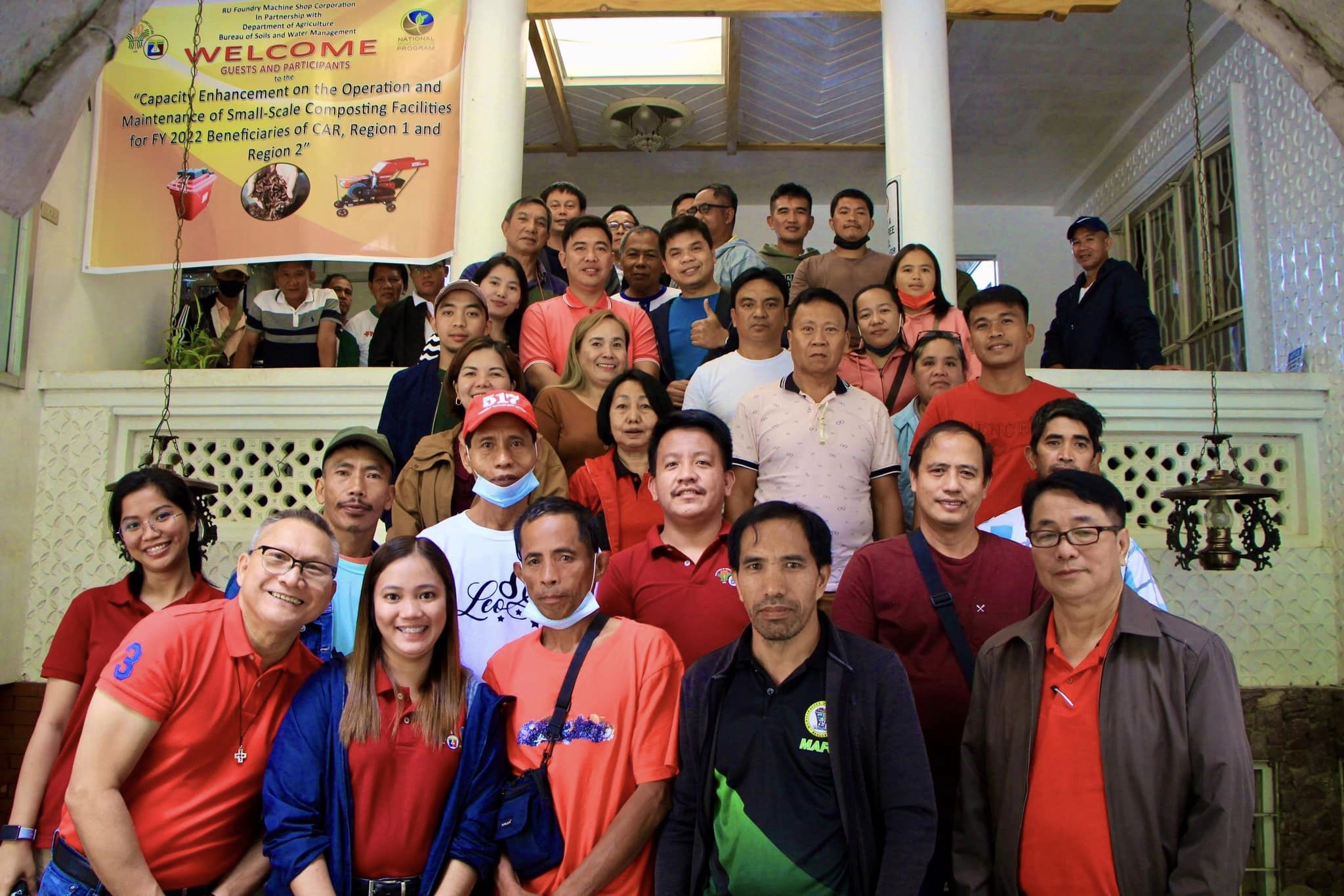 The purpose of this training is to promote and further develop the practice of Organic Agriculture in the Philippines using SSCF. Furthermore, the training supports the use of organic agriculture that will help mitigate and diminish biodiversity loss, soil erosion, and the degradation of soil health.
On the first day, some participants from the four regions and the DA-BSWM shared the importance of the said project in minimizing the waste produced in the country. DA-BSWM Organic Agriculture Program (OAP) Deputy Janice C. Castro acknowledged the importance of capacity enhancement training. "As a participant, everyone must be aware of this kind of facilities for composting as part of the Programs of DA-BSWM, especially since we are facing a great threat in food security due to global warming," Castro said.
During the three-day training, hands-on practice and applications through indoor and outdoor activities are conducted, as well as, a tour to the Benguet State University (BSU) Extension Service in La Trinidad, Benguet, where the beneficiaries manually operate the shredder and learn the proper techniques to maintain the equipment. Furthermore, adequate care for African Nightcrawlers Worm and preparation of Vermitea are also part of the training.
Conventional farming negatively impacts the environment and human health which continues to be a significant problem in many places in our country. Consequently, the SSCF Capacity Enhancement Training aims to respond to and fill these gaps to guide the Filipino farmers. By the end of 2023, a total of 198 Smale-Scale Composting Facilities are targetted to be distributed among the qualified Farmers' Cooperatives and Local Government Units in the Philippines.