Farmers and Project Recipients of Tapaz, Capiz joined the Farmers' Field Day for Sustainable Land Resources Management Approach (SLRMA) held in Brgy. Agcococ, Tapaz, Capiz on December 7, 2022.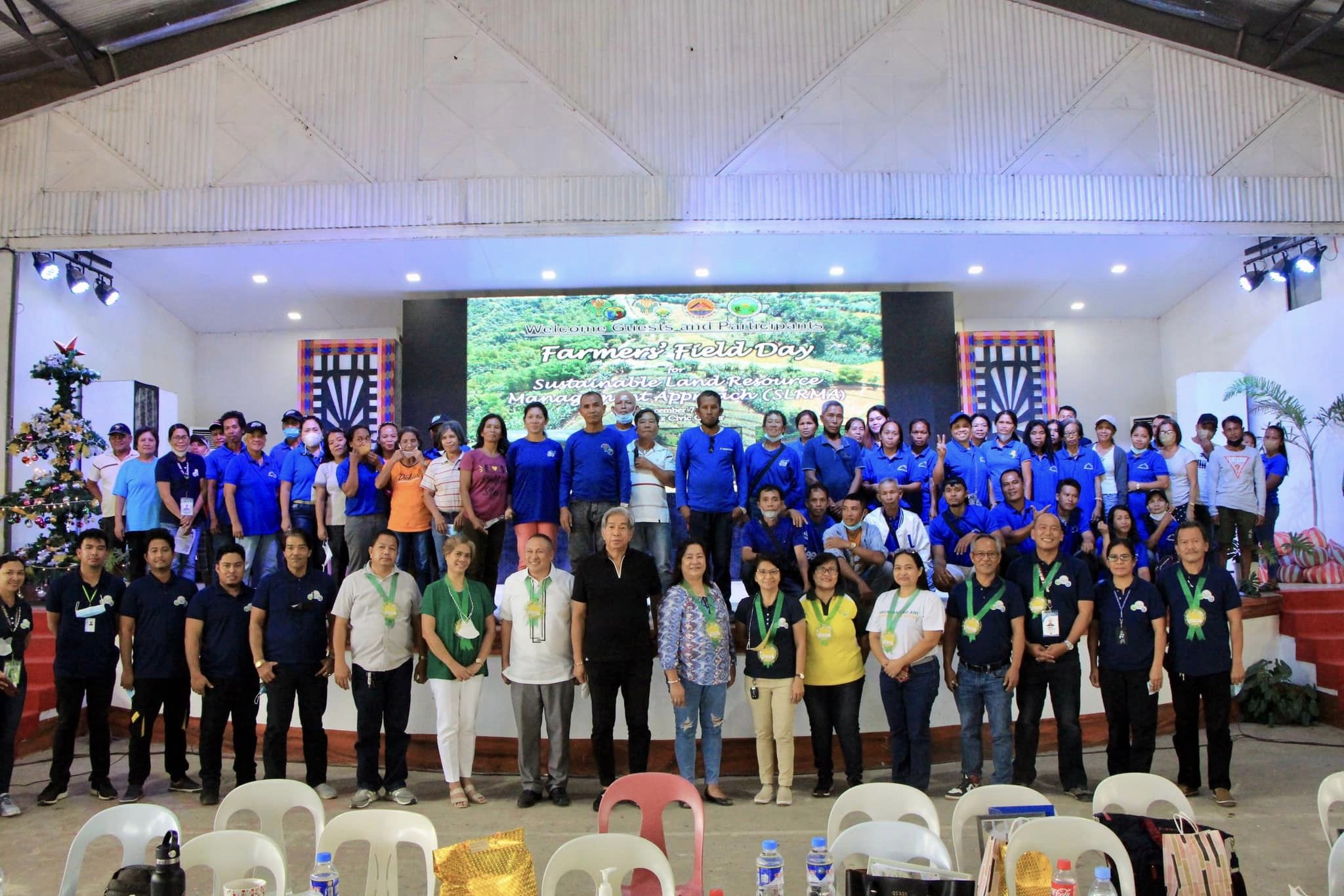 The DA-Bureau of Soils and Water Management (DA-BSWM) was represented by the Soil Conservation and Management Division (SCMD) OIC-Chief Engr. Eduardo V. Alberto, who stressed the need to streamline the Project Concepts in the local programs of the LGU to sustain the gains that were achieved through the Project.
Similarly, the DA-BSWM Tapaz Project Site Team Leader Engr. Bony P. Dela Cruz expressed his hopes that the Project recipients will continue practicing soil conservation technologies even after the project termination by the end of 2023. In addition, Engr. Dela Cruz presented the beneficial effects of the Project since 2019 changing the lives of the Tapaz farmers with the noted impacts on improved soil conditions; better yield; diversification of income sources because of the introduction of other crops like banana, pineapple, lemon, calamansi and cacao, and better cash flow during lean months.
Farmer Leader of Brgy. Agcococ Mr. Jovel E. Gevero shared his life changing experience brought by the Project. He narrated that this year, he earned a minimum of PhP 3,500 per week from bananas alone.
On the other hand, Tapaz Mayor Roberto O. Palomar promised that the Tapaz Municipality will venture to adapt the SLRMA in other barangays of Tapaz. He said that other High-Value Crops will be planted on the site to maximize the Project's full potential.
Tapaz, Capiz is one of the 6 pilot Model Farms around the Philippines including Ilagan, Isabela; Alfonso Lista, Ifugao; Sumilao Bukidnon; Sangay, Camarines Sur; and Dapitan City, Zamboanga del Norte.
Sustainable Land Resource Management Approach (SLRMA) is a a 5-year Research & Development (R&D) Project developed by the Bureau of Soils and Water Management (BSWM) under the National Corn Program providing support to corn and cassava farmers in the erosion-sensitive uplands and hilly lands.