The DA-Bureau of Soils and Water Management (DA-BSWM), through the Water Resources Management Division (WRMD), conducted its Midyear Assessment on the Implementation of Small-Scale Irrigation Projects (SSIPs) under the DA Banner Programs. The event took place on July 10 to 14, 2023, at the Philippine Carabao Center in the Science City of Muñoz, Nueva Ecija. The primary objectives of the Midyear Assessment were to review and discuss the progress of the ongoing SSIPs, formulate SSIPs implementation catch-up plans, address the challenges encountered during the implementation, and devise strategies to expedite the project implementation.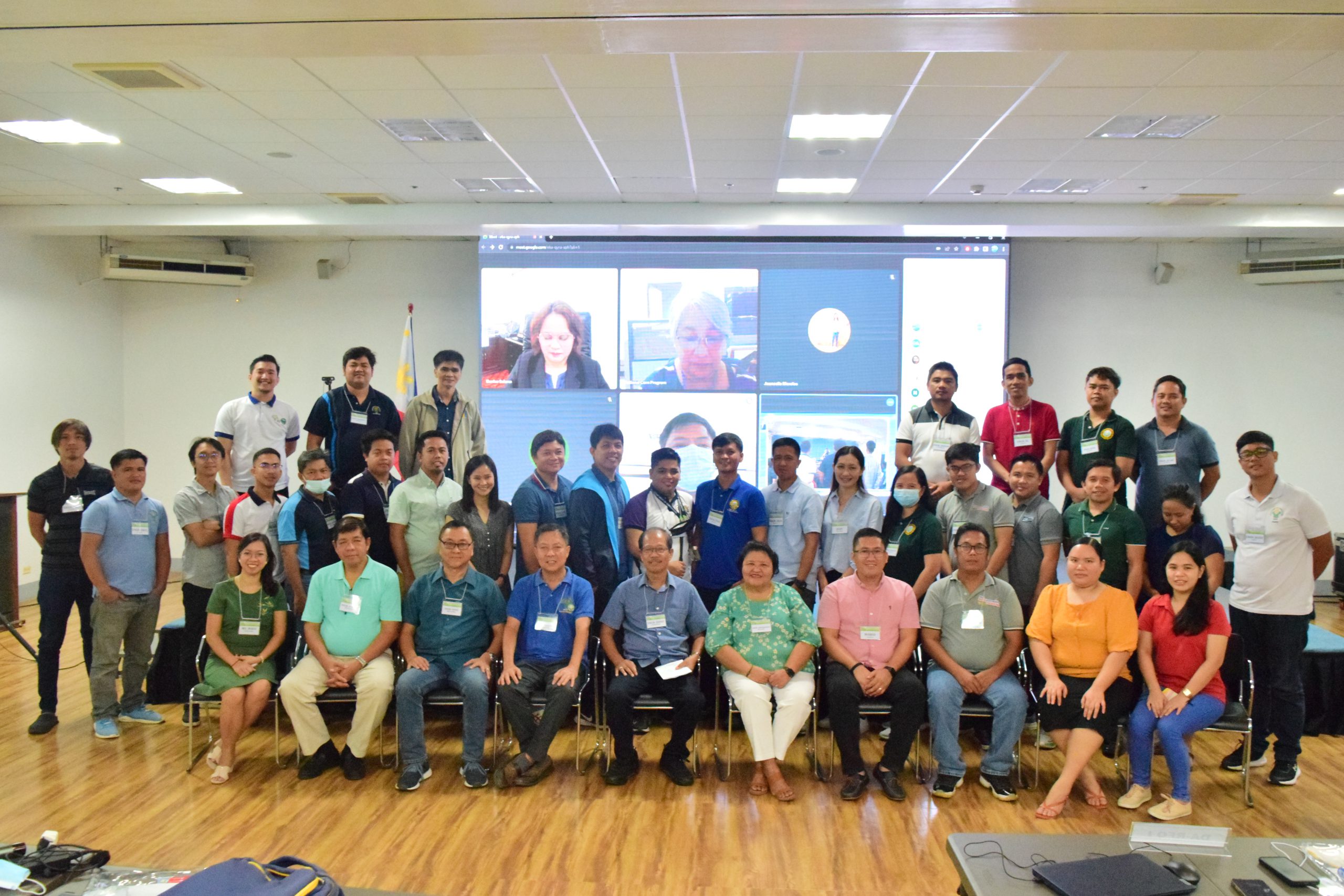 The Midyear Assessment was attended by different representatives from the DA-Banner Programs Project Management Office (PMO) responsible for Rice and Corn, Organic Agriculture Program (OAP) and High-Value Crops Development Program (HVCDP). Other notable attendees included representatives from the DA Field Operations Service – Field Program Coordination and Monitoring Division (FOS-FPCMD), DA – Bureau of Agricultural and Fisheries Engineering (BAFE), Regional Agricultural Engineering Division (RAED) Chiefs and SSIP Focal Persons, Rice Program Coordinators, and BSWM-WRMD Division and Section Chiefs, and Technical Staff.
Throughout the Midyear Assessment, participants engaged in comprehensive discussions, presentations, and workshops aimed at generating fruitful outcomes. Regional accomplishment and progress reports of SSIP implementation for the Fiscal Year 2023 and the previous year; catch-up plans and implementation strategies for SSIPs funded during the Fiscal Year 2022 and the prior years and practical strategies to fast-track implementation to meet the targets are the outputs of the said activity.
The DA-Regional Field Office No. 3 (DARFO3) Rice Program Staff Mr. Mario Samera welcomed all the participants of the event. Furthermore, DA-BSWM Assistant Director Denise A. Solano delivered her Message. She encouraged the participants to ask questions, contribute perspectives, and share their best practices, as it will contribute to the attainment of sustainable food production and water management.
DA-WRMD Chief Ernesto B. Brampio supported the statement of the DA-BSWM Assistant Director as he recognized the significance of collaborative efforts and innovative approaches in achieving the objective of the Small-Scale Irrigation Projects. He emphasized the crucial role of partnerships and the need to work together to effectively address the challenges in implementing these irrigation projects, as he mentioned the proposed monitoring scheme for SWIP to determine the level of stored water.
The Midyear Assessment on the Implementation of SSIPs under DA Banner Programs exemplifies the DA-BSWM's commitment to fostering agricultural growth and development and providing excellent services for the conservation and management of the Philippines Soils and Water Resources.
#DA #BSWM #SSIPs #WRMD