March 22, 2023 – The Bureau of Soils and Water Management (BSWM) conducted a laboratory and soil museum tour for On-The-Job Training (OJT) students from the University of Rizal System – Tanay Campus. The tour aims to educate the students on the importance of soil science and its impact on agriculture.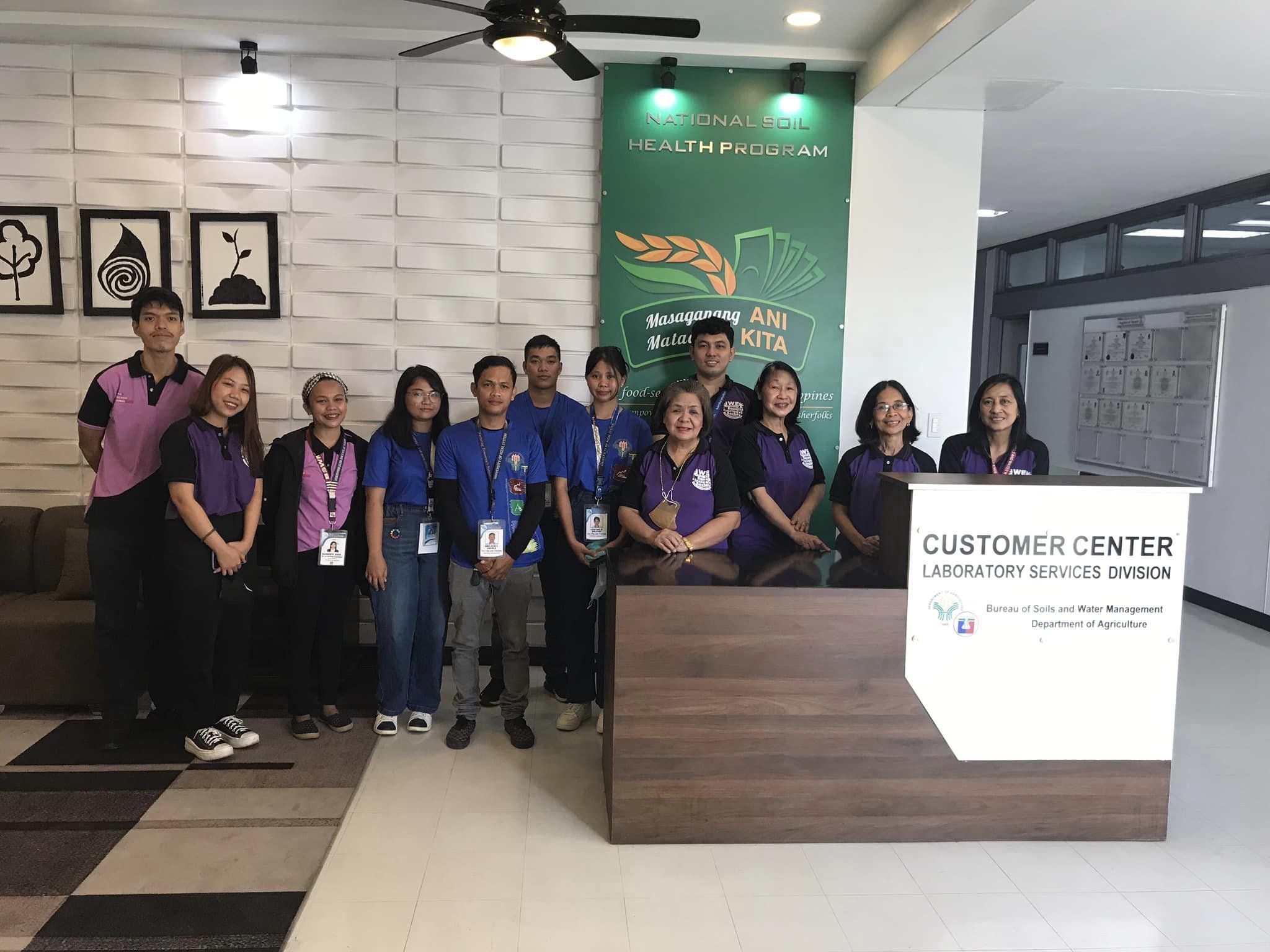 The Laboratory Office and Soil Museum tour, led by the BSWM Technical Personnel, allowed the students to see the different soil testing methods used to assess soil fertility and nutrient content in the laboratories. The students also viewed the different soil types in the Philippines and their importance to agriculture.
The BSWM expresses its commitment to providing students with educational opportunities and promoting soil science as a critical discipline for sustainable agriculture. The agency hopes to inspire more young people to pursue careers in agriculture and contribute to the country's agricultural development.
For students interested in being an OJT, you may email your application to personnel@bswm.da.gov.ph. Take note that it is "first come, first serve" basis to accommodate the internship request.