Representatives from the DA-Bureau of Soils and Water Management (DA-BSWM) Technical Review Team (TRT) joined the DA-Cagayan Valley in the conduct of the "Orientation Seminar on the Implementation of Memorandum Circular No. 26, Series of 2022," last 11-12 May 2023, at the Research Station in San Felipe, City of Ilagan, Isabela.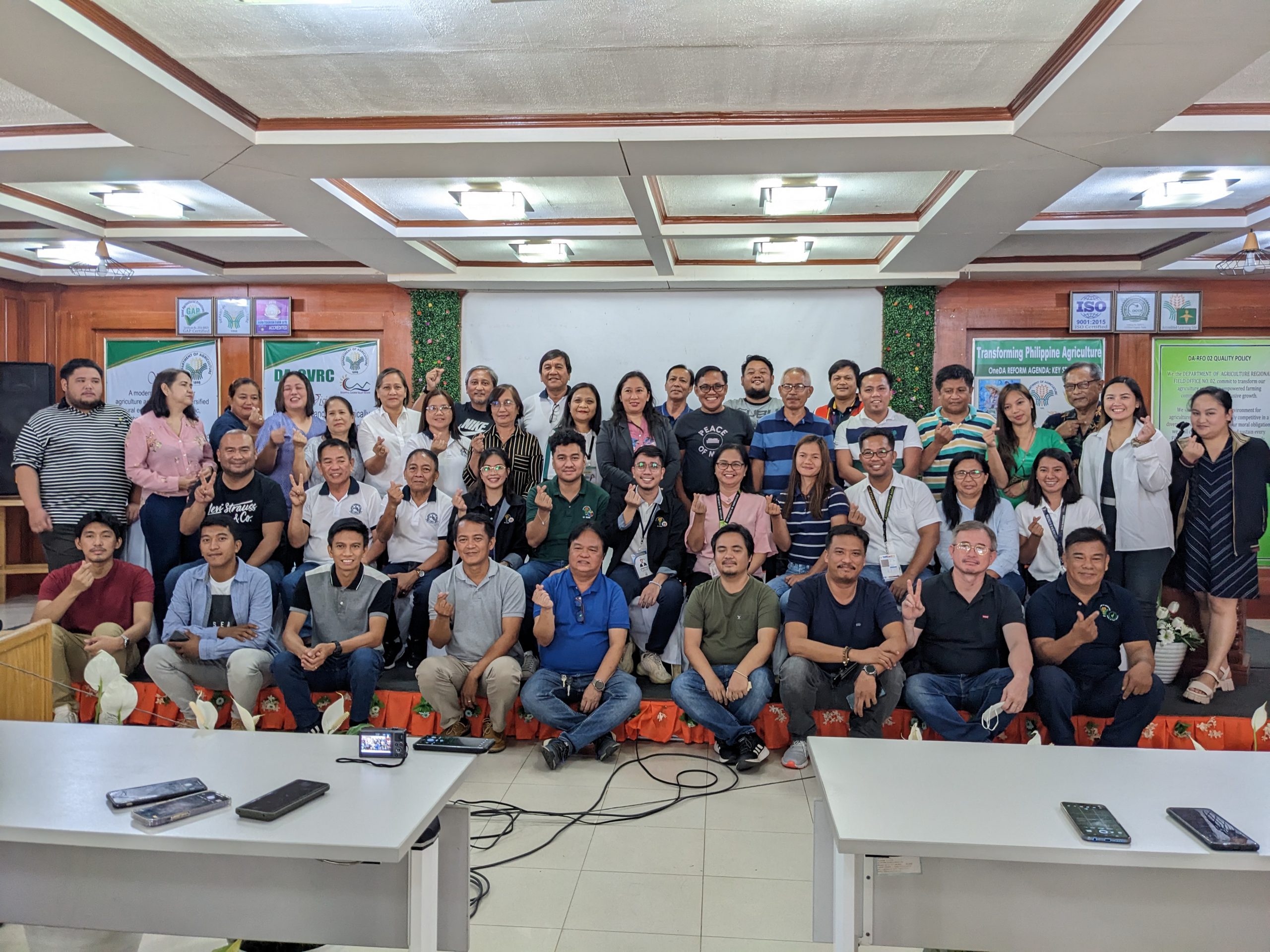 The BSWM-TRT who served as Resource Persons to the Seminar were from the Agricultural Land Management and Evaluation Division (ALMED) headed by its Chief Mr. Bernardo B. Pascua – Mr. Jordan G. Calura, Ms. Ditse Marie L. Tesorero, Mr. Uriel M. Ignacio, and Ms. Ma. Anjenitte D. Carulla.
Aimed at updating the LGU partners on the existing laws, policies, rules and regulations on land reclassification, the BSWM TRT discussed the Rationale of the Activity; the Department of Agriculture (DA) Memorandum Circular (MC), Series of 2022; Land Use Reclassification Procedure based on the DA MC 26 s. 2022, and the Map Validation.
This two-day Orientation Seminar was attended by representatives from the DA-Regional Field Office (DA-RFO) 2; Department of Human Settlements and Urban Development (DHSUD) Region 2; Local Government Unit (LGU) Cauayan City, Isabela; LGU Santiago City, Isabela, LGU Ilagan City, Isabela; LGU Reina Mercedes, Isabela; LGU Roxas, Isabela; LGU Echague, Isabela; and LGU Alicia, Isabela.
Under the DA MC 26 s. 2022, the DA-BSWM ALMED shall constitute the Technical Review Team who shall be responsible for conducting technical assistance and conduct of training to the DA-RFOs on land use reclassification, serving as Resource Person on land use reclassification, among others.