The Bureau of Soils and Water Management, through its Water Resources Management Division, facilitated the Dialogue of the National Small Water Irrigation System Association (SWISA) Federation of the Philippines, Inc. with the DA Senior Undersecretary Domingo F. Panganiban on 28 September 2022, at the BSWM Lopez Convention Hall and through online platform.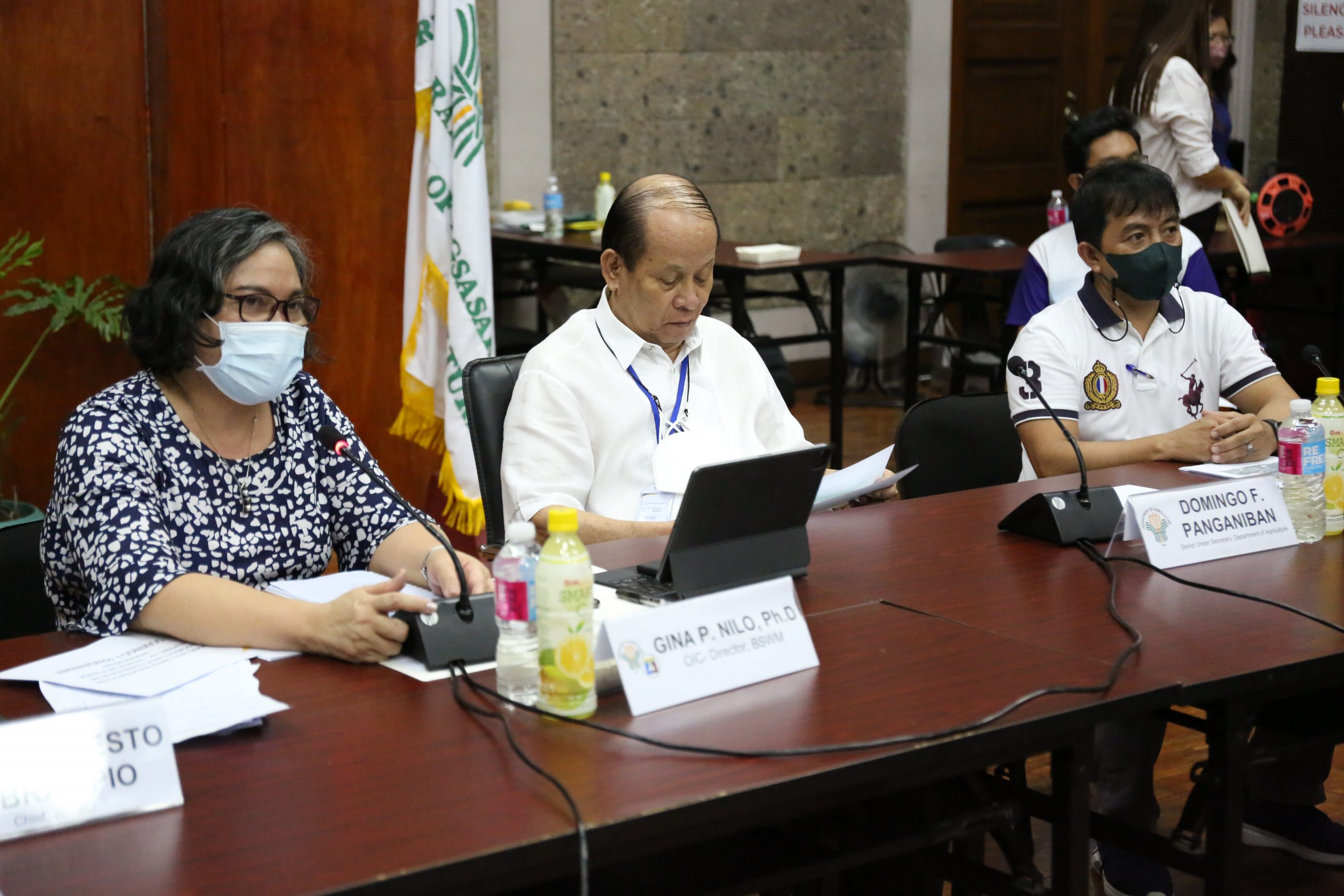 Said activity that aimed to present the Resolutions crafted by the SWISA was attended by the BSWM headed by OIC Director Gina P. Nilo, national SWISA officers headed by their president Ramon R. Abad, OIC Director of the DA Field Operations Service Vener I. Dilig, and representatives from the National Rice Program.
BSWM OIC-Director Gina P. Nilo commenced the activity by welcoming the attendees, and specifically acknowledging the efforts of the SWISA. According to her, their hard work speaks a lot of their commitment. In response, SWISA National President Ramon R. Abad thanked the DA-BSWM for facilitating the activity which provided them the venue to convey their messages to the agency.
Highlighting the event, the SWISA presented to DA Senior Undersecretary Panganiban their six Resolutions, wherein the Senior Undersecretary responded positively. To conclude the activity, a ceremonial turnover of the Resolutions to Senior Undersecretary Panganiban was conducted.