The Department of Agriculture – Bureau of Soils and Water Management (DA-BSWM), through the Compost Production Implementation Team (CPIT), conducted the third batch of the Capacity Enhancement Program for the Operation and Maintenance of the Compost Facility for Biodegradable Wastes (CFBW) for F.Y. 2022 Beneficiaries in Region IV-A. This event was held at The Zillion Builders Pavilion, Lipa City, Batangas, from October 26 to 28, 2023.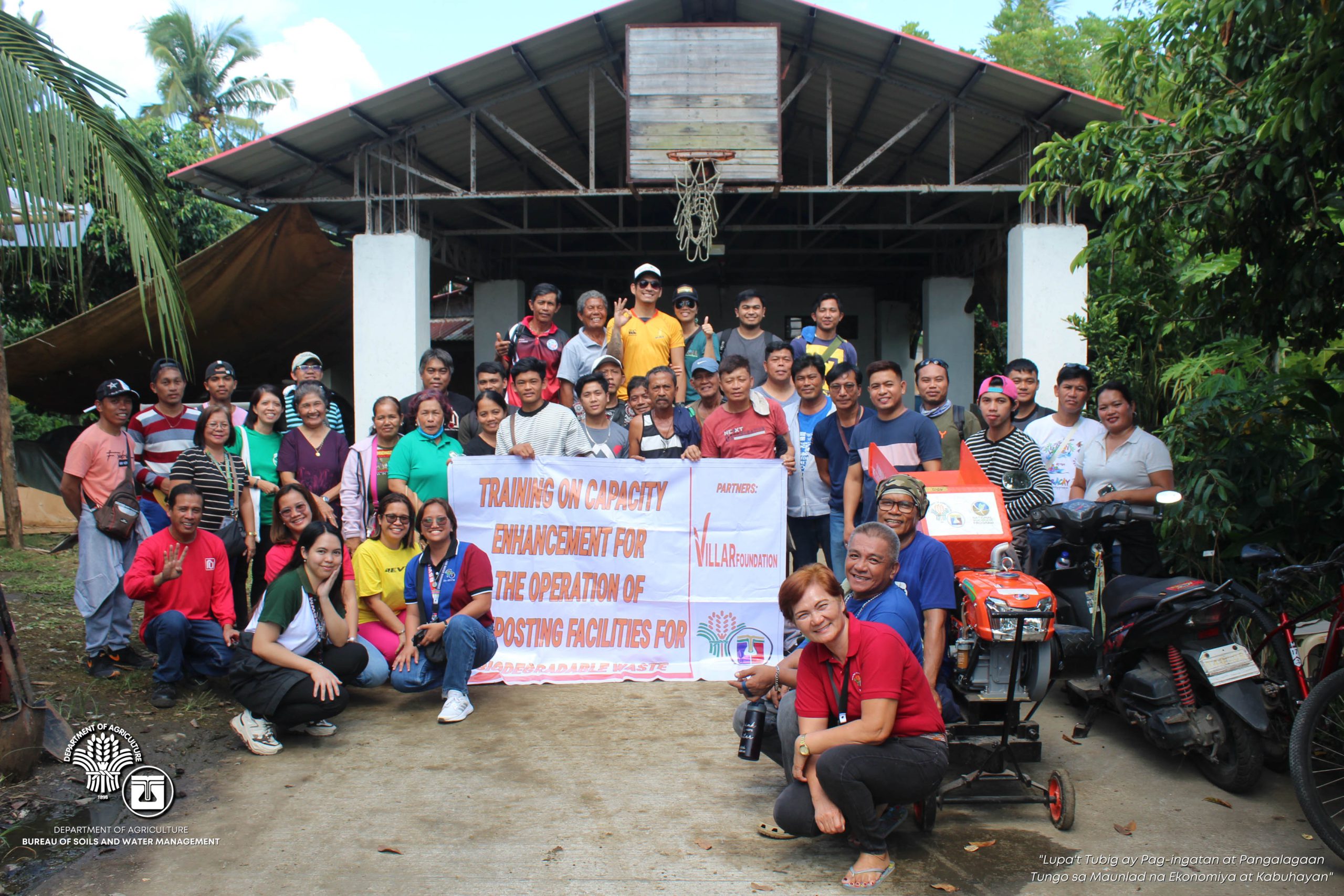 The training on CFBW aims to enhance the competencies of recipients in operating and maintaining the CFBW and Biodegradable Shredder. This instructional session garnered participation from diverse Farmers' Associations and Municipal Local Government Units (MLGUs) within Batangas Province.
The Organic Agriculture Focal of DA-RFO IVA, Ms. Girlie Aure, delivered a Welcome Address to the participants, emphasizing the significance of the support provided by the DA-BSWM. She highlighted that the allocation of CFBW and Biomass Shredder to our Farmers' Associations represents a substantial resource to mitigate agricultural waste in our environment and generate valuable Compost Fertilizer for crop cultivation. Ms. Aure also underscored the importance of efficiently using these machines to address our agricultural needs.
Throughout the Training, participants were exposed to practical demonstrations of Composting Techniques, Machinery Maintenance Best Practices, Biodegradable Waste Shredding, and Organic Material Utilization. Additionally, participants actively participated in practical exercises encompassing the operation of a Biomass Shredder and the CFBW.

Composting is a biologically-driven, eco-friendly procedure entailing the breakdown of organic substances into nutrient-rich soil conditioners. The significance of composting is multifaceted, encompassing aspects such as waste reduction, soil enhancement, decreased reliance on chemical fertilizers, promotion of soil vitality, water conservation, pollution mitigation, carbon sequestration, and the advancement of sustainable agriculture. Within the framework of DA-BSWM's initiatives, composting stands as a pivotal element in the facilitation of sustainable organic agriculture, contributing substantially to the establishment of a more sustainable and resilient environment for both present and future generations. #DABSWMCompostProduction