BSWM Organizes Workshop on the Finalization of Targets for the National SSIP Masterplan for CH 2023-2030
The DA-Bureau of Soils and Water Management's (DA-BSWM) Water Resources Management Division headed by its Chief, Engr. Ernesto B. Brampio, organized the Workshop on the Finalization of Targets for the National Small-Scale Irrigation Project (SSIP) Masterplan for CY 2023-2030. The workshop commenced on 25 October 2022, in Antipolo, Rizal.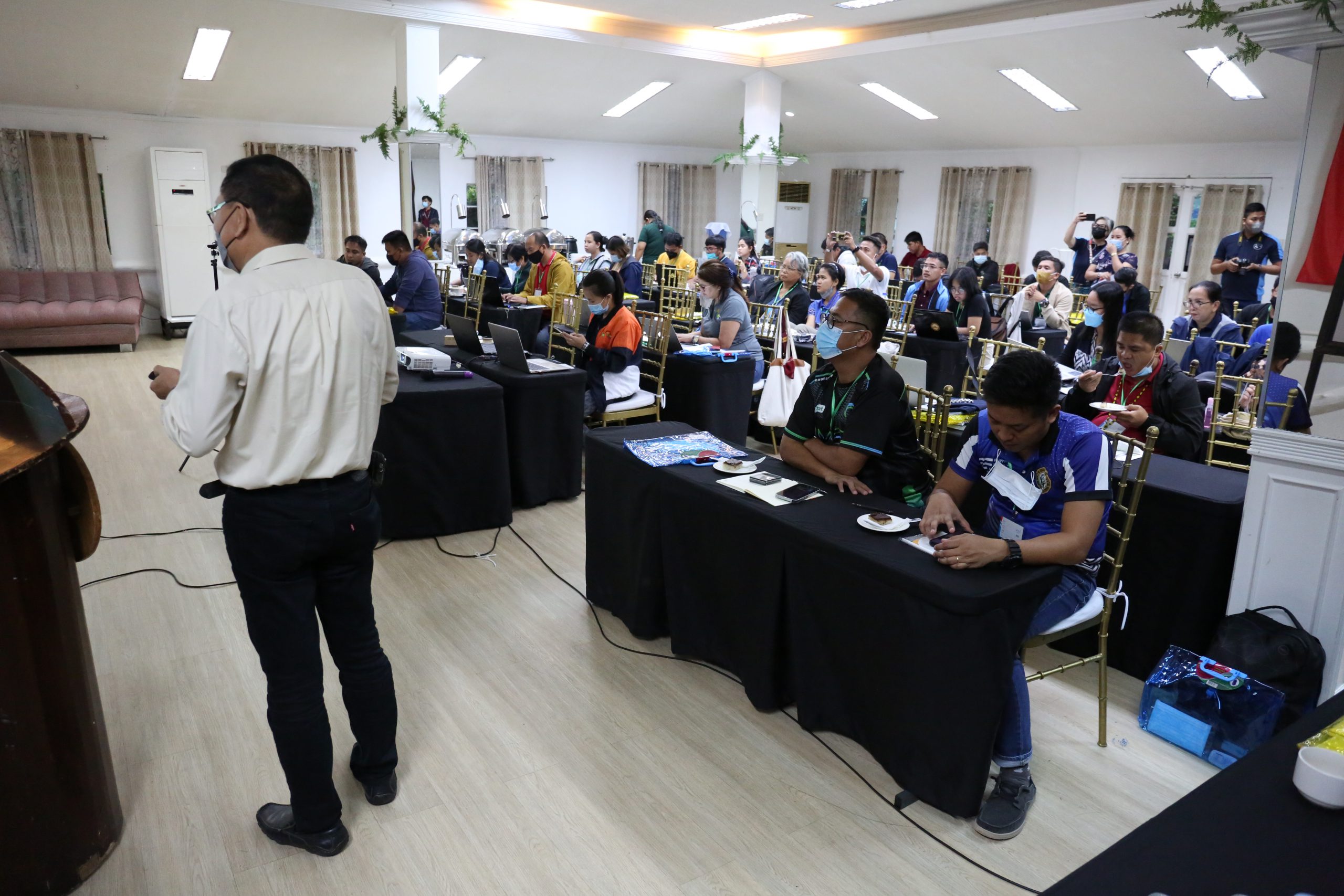 The workshop is a hybrid event where various representatives participated via on-site and online platform. Attendees were from the Department of Agriculture-Regional Field Offices (DA-RFOs), National Irrigation Administration (NIA), Bureau of Agriculture and Fisheries Engineering (BAFE), National Rice Program, National Corn Program, National High Value Crops Development Program, National Organic Agriculture Program, Agricultural Training Institute (ATI), and Bureau of Agricultural Research (BAR).
During the first day of the activity, BSWM OIC-Director Dr. Gina P. Nilo delivered her Welcome Message which started by congratulating the participants, expressing her appreciation for their presence, and declaring her optimism that the inter-agency participation in the activity will facilitate the finalization of the Master Plan. She underscored the relevance of the SSIPs by saying, "We have an excess of water yet we keep on saying that we have scare resource. Here is where SSIPs are relevant." She also encouraged the participants to be creative in the things being done – to think of how to engage more with the farmers.
In closing, Director Nilo encouraged the participants to ensure that after the workshop, the final version of the Master Plan will be presented to our policy and decision makers.
The four-day workshop which will conclude on 28 October 2022 aims to present the final SSIPs per National Expenditure Program (NEP) for CY 2023; the CY 2024-2030 Master Plan targets for the Infrastructure, Watershed Management, Research and Development, and Extension Support, Education and Training Services components; and to discuss other matters related to the implementation of SSIPs.
Expected to be tackled in the succeeding days of the activity are the Review of the SSIP Masterplan CY 2014-2022; Presentation of National Irrigation Master Plan; Presentation of SSIP Suitability Maps; DA-RFOs' presentations on Regional Irrigation Development, FY 2023 SSIPs per NEP, Proposed SSIPs for CY 2024-2030; and Updating on the Status of Implementation and Plan for CY 2023-2030 of other SSIP Master Plan Components.