The Organic Agriculture Program Management Team (OA PMT) of the DA – Bureau of Soils
and Water Management (DA-BSWM) headed by its Focal Engr. Ariel Arenas, assisted the
Commission on Audit-Technical Service Office (COA-TSO) inspection team composed of Mr.
Melvin Allen M. Manese, Mr. Bernard A. Abatayo, Mr. Jayson M. Vedasto, and Mr. Gerald C.
Magdaong, during the inspection of the Composting Facility for Biodegradable Wastes
(CFBW) of the Local Government Unit of Muntinlupa last October 25, 2022.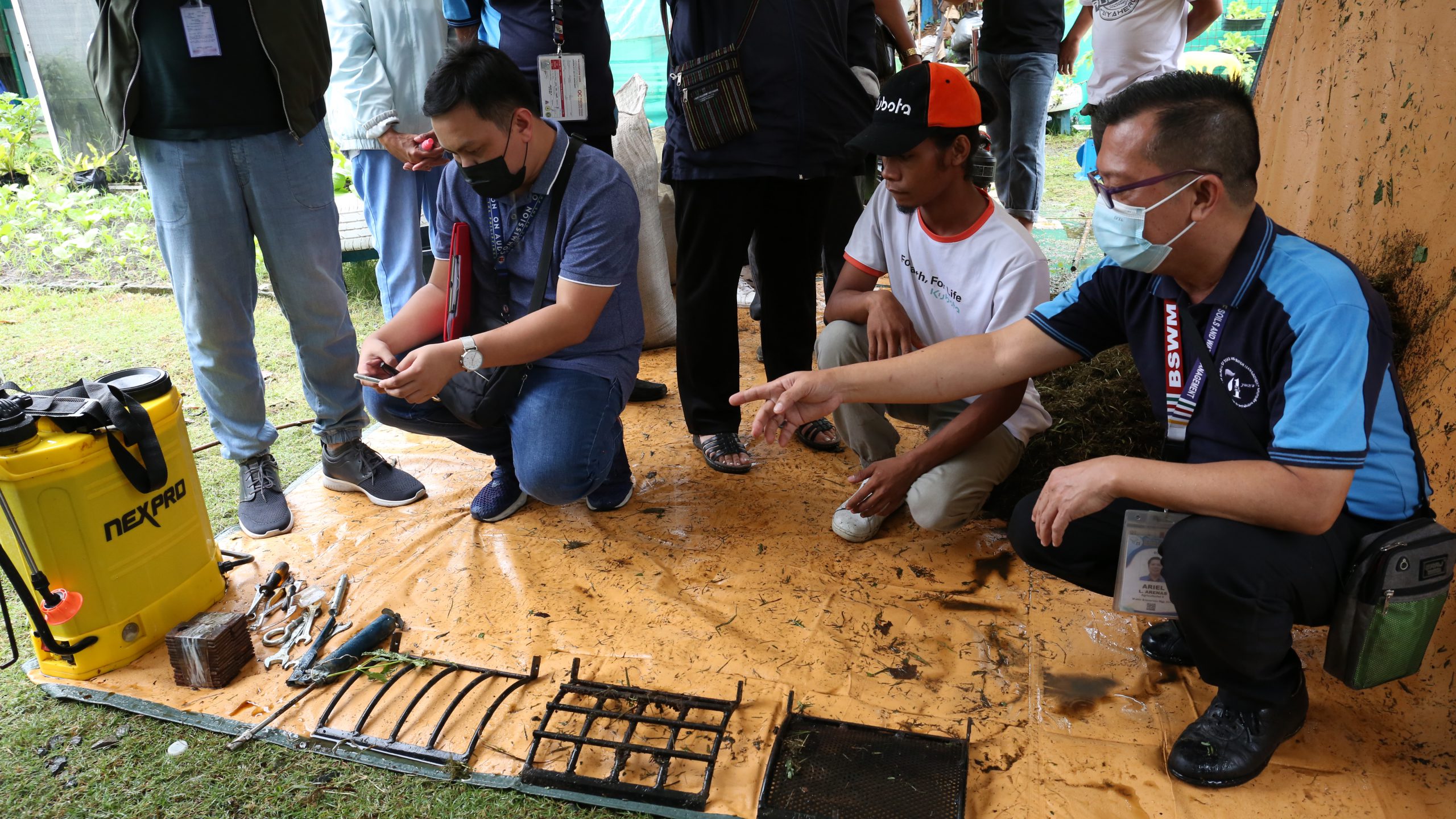 Being one of the beneficiaries of the program, Muntinlupa City has been utilizing the facility
in support of the implementation of the High Value Crops Development Program.
Muntinlupa City was provided with the facility last December 28, 2021.

During the inspection, the Muntinlupa City's DA-Extension Services Office Acting Head
Marilou O. Lobo and staff show to the attendees how the LGU has been utilizing the facility
which is situated at LGU's demonstration farm. Further, OA PMT Focal Engr. Ariel Arenas,
together with Soil and Water Area Coordinator Mr. Eduardo Braganza, showed the
different features of the facility. Aside from this, the shredder machine was also run, and
sample shredding was conducted.

Prior to the inspection proper, the team from the DA-BSWM headed by OIC-Director Gina P.
Nilo, along with Engr. Ernesto B. Brampio, team from the Information Unit, and staff from
the OA PMT, paid a courtesy visit with Mayor Ruffy B Biazon, and City Administrator –
Engr. Allan Cachuela.