The DA-Bureau of Soils and Water Management (DA-BSWM) Director Dr. Gina P. Nilo, and the DA-BSWM Water Resources Management Division (WRMD) Chief Engr. Ernesto B. Brampio, together with the Agro-Hydrology and Rain Stimulation Section, warmly welcomed the visit of the Philippine Air Force (PAF) – 900th Weather Group in DA-BSWM on January 27, 2022.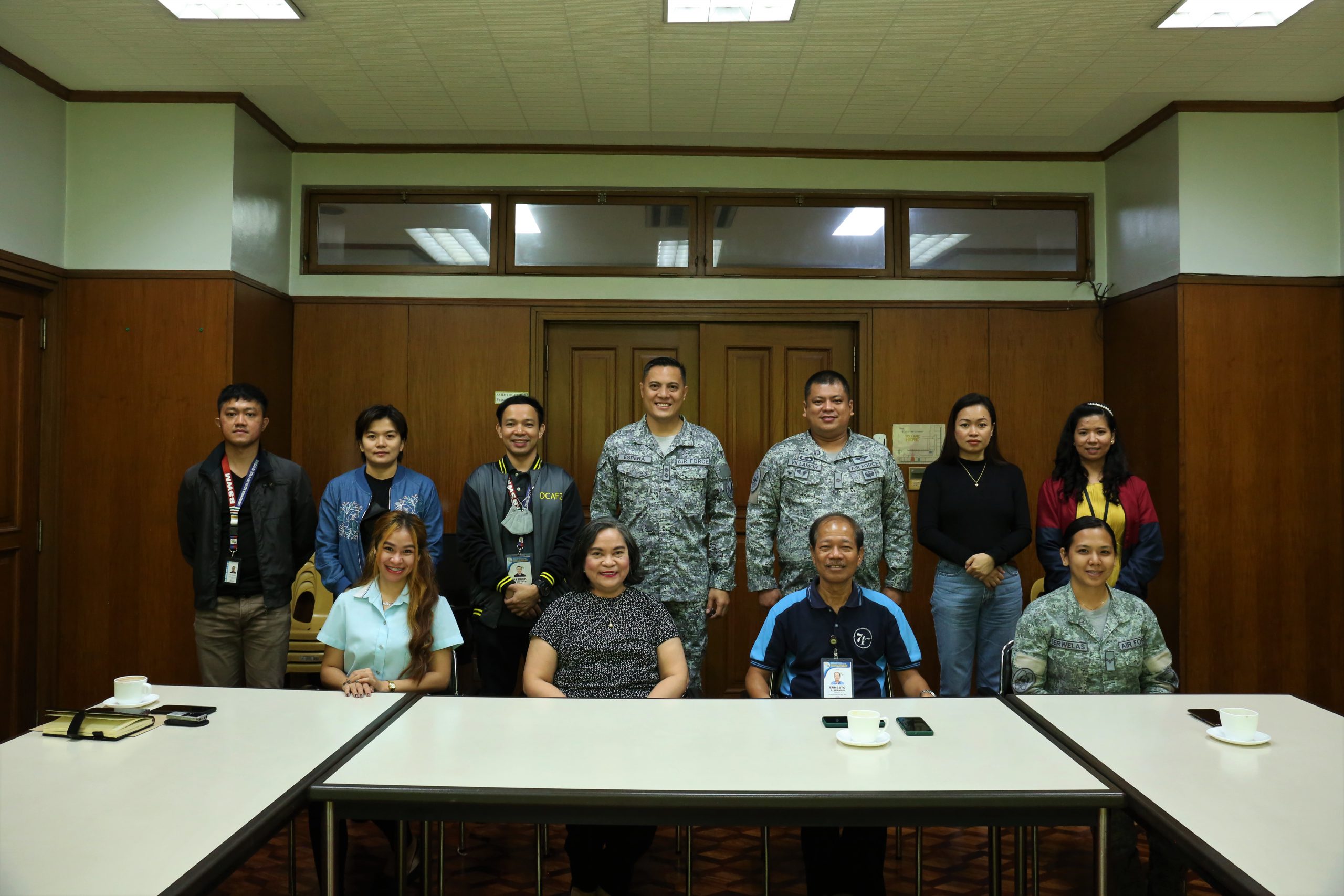 Director Gina P. Nilo acknowledged the Philippine Air Force's support for the past cloud seeding operations in production areas and critical watersheds. Director Nilo expressed her appreciation for the visit as they exchanged views on several topics, including farmers' cloud-seeding requests, possible cloud seeding aircraft purchase, and aircraft maintenance. This meeting is expected to strengthen the close partnership between the DA-BSWM and PAF for the project implementation.
Furthermore, WRMD Chief Ernesto Brampio complemented the statement of Director Nilo. He emphasized that the cloud seeding operation will address the effects of climate change in marginal uplands and degraded lowlands.
LTC Paul Michael C. Espera of the Philippine Airforce, together with MAJ John Christ R. Villamor, AW1C Nicole O Serwelas, and CIV HR Lesli Ann Jalimao, presented their strategies to augment the use of cloud seeding aircraft and the overall cloud seeding operation.
Also present in the meeting were the Agro-Hydrology and Rain Stimulation Section (AHRSS) OIC Chief Engr. Patrick Benson B. Espanto, AHRSS Technical Staff, including Engr. Corazon D. Ditaro, Engr. Phoebe P. Pua, Engr. Jocel I. Mendoza, and Engr. Eddie Martinez.
#DA #BSWM #CloudSeeding