As part of its commitment to producing compost from waste, the DA-Bureau of Soils and Water Management (DA-BSWM) is privileged to be invited by the Office of the President – Internal House Affairs Office (OP-IHAO) to share and impart its expertise on composting technologies; organic fertilizers; soil/land evaluation and mapping; and water management on April 3, 2023, in Malacañang Palace, Manila. The invitation aimed to strengthen the OP-IHAO's effort to manage Malacañang's Green Waste Program efficiently.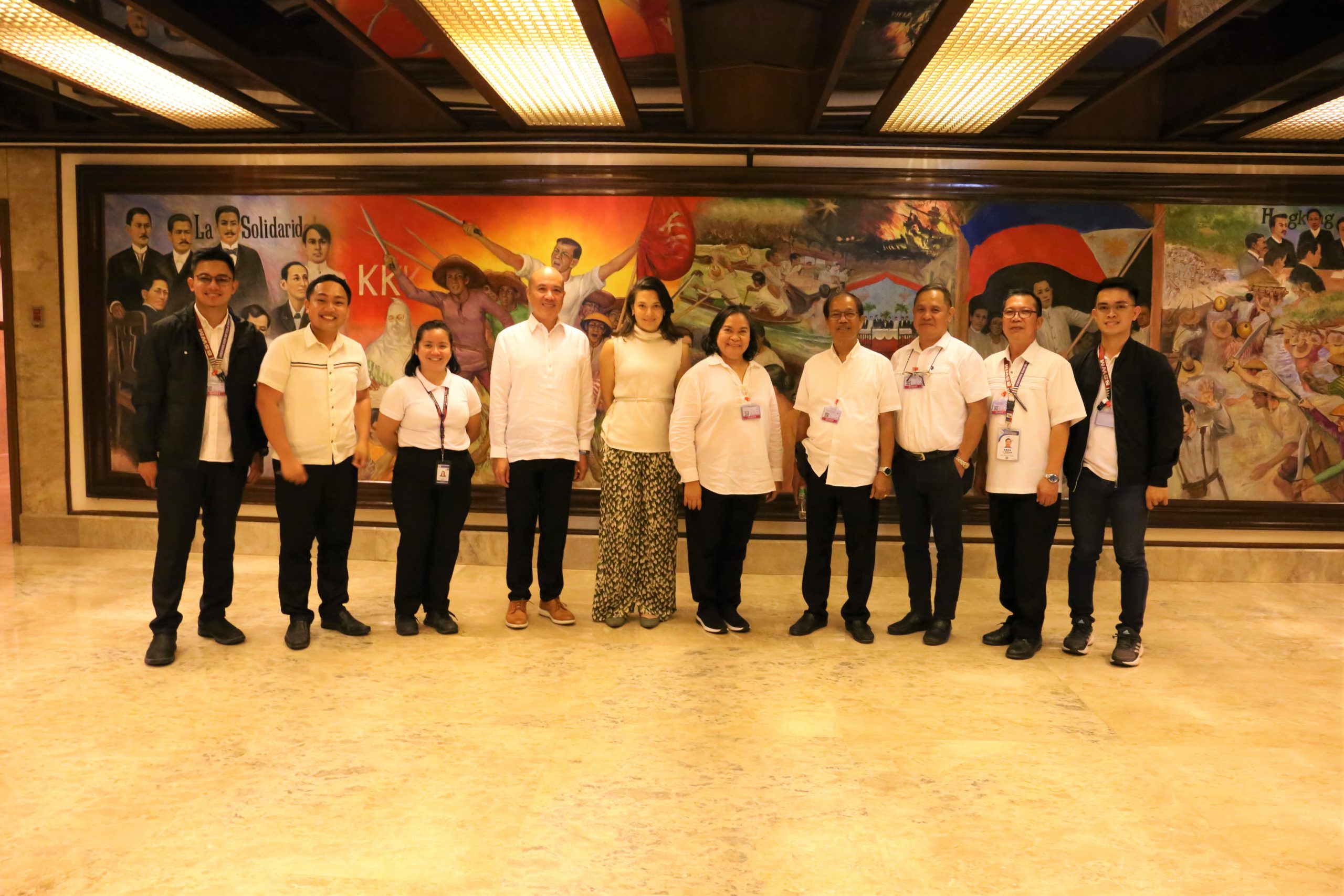 The activity involved ocular inspection of the Palace Grounds to determine the possible location for the Composting Facilities for Biodegradable Wastes (CFBW) and Organic Vegetable Garden. The OP-IHAO hopes to turn its green waste into compost that can be used to improve soil fertility and promote sustainable gardening practices in its future In-house Garden.
During the meeting cum consultation activity, DA-BSWM Director Dr. Gina Parde-Nilo expressed her gratitude for the invitation of OP-IHAO. She said, "the DA-BSWM is honored to receive this invitation from Malacañang through the DA Senior Undersecretary Domingo F. Panganiban, and the BSWM is whole-heartedly committed to sharing our expertise with the Office of the President. With this, we believe that this effort in propagating Organic Agriculture within the Palace Grounds will beef up the Office of the President's direction towards Green Waste management, especially since our President emphasizes the importance of agriculture in our lives."
Director Nilo added that the BSWM will provide technical assistance and training for the operators of the composting facilities. "We believe that composting is an effective and sustainable solution to daily food waste and green waste in the Palace, and we look forward to working with OHIA and other Technical Staff to promote and scale up this practice," she said.
Director Gina P. Nilo's Team is composed of the Water Resources and Management Division (WRMD) Chief Engr. Ernesto Brampio; National Soil and Water Resources Research and Development Center for Hillyland Pedo-Ecological Zone (NSWRRD-HILLPEZ) Center Chief Joven P. Espineli; Composting Production Implementation Team (CPIT) Co-Team Leader Engr. Ariel Arenas; and CPIT Project Development Officer Engr. Alresty Mationg.
The BSWM is a Staff agency of the Department of Agriculture responsible for promoting Sustainable Land Use and Management practices. The DA-BSWM is also recognized for its expertise in Composting and has been conducting Research and Development for many years. Through its Technical Divisions, the BSWM has developed various composting techniques that can turn food into valuable organic fertilizers.