In a remarkable celebration of educational achievement and cultural exchange, Dr. Gina P. Nilo, Director of the Department of Agriculture – Bureau of Soils and Water Management (DA-BSWM), served as the speaker in the Mass Graduation Ceremony. The event honored 257 Indigenous People (IPs) from the Ancestral Domain of Porac, Pampanga, and 25 Scholars from Lubao, Pampanga, who completed courses leading to their National Certificate II (NCII) in organic production. This momentous occasion took place at the Jose Sogco Lapid Cultural Sports and Civic Center in Porac, Pampanga, on September 6, 2023.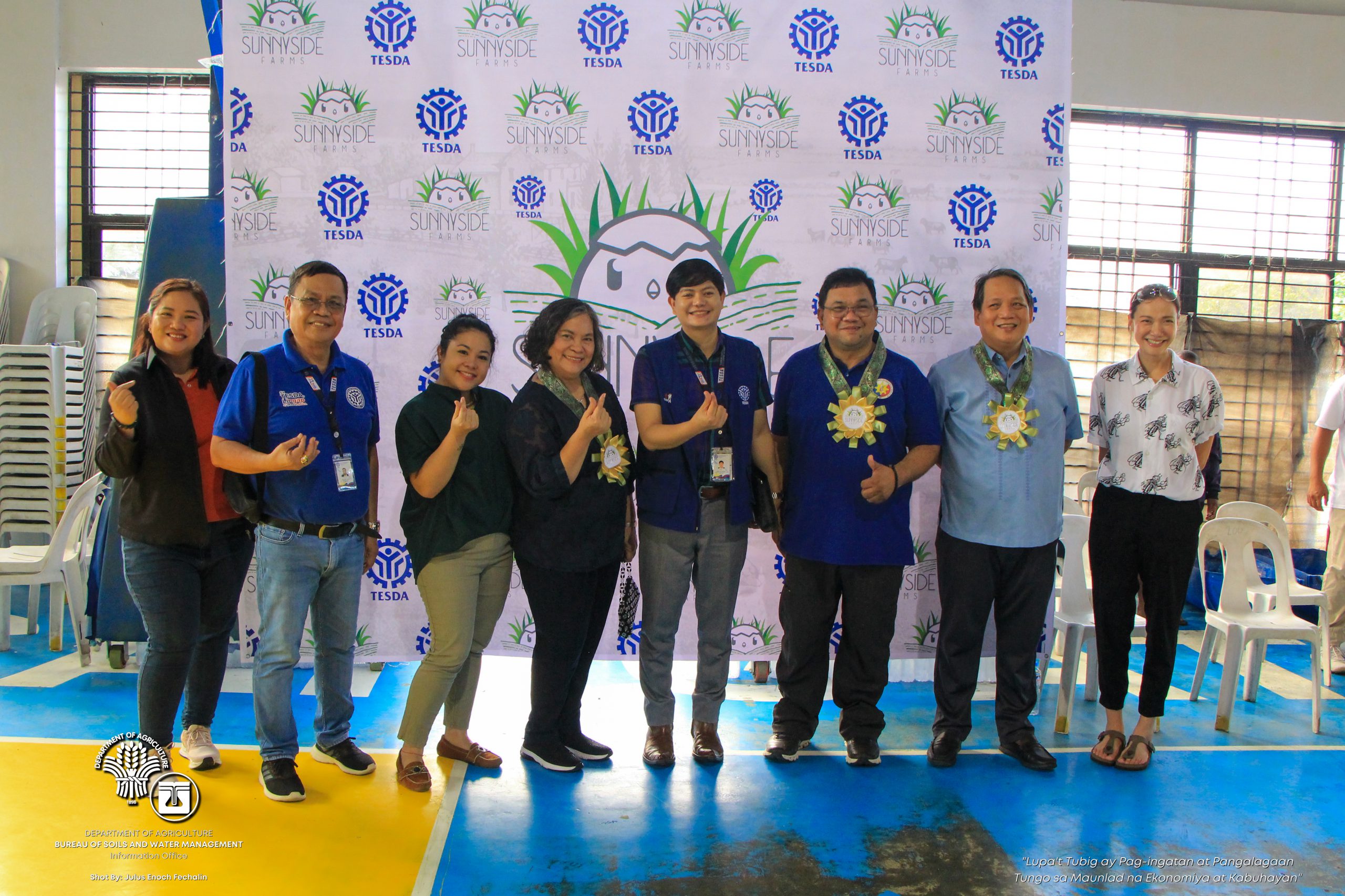 The graduates completed courses including "Raise Organic Ruminants," "Raise Organic Hogs," and "Produce Organic Organizer," demonstrating their commitment to sustainable agriculture and organic farming practices. In addition to the comprehensive training provided to the graduates, the DA-BSWM made significant contributions to their learning experience. During the training proper of the graduates, the DA-BSWM offered expertise in various crucial areas, which are the Proper Collection of Soil Sample, Hands-on STK Analysis, Fertilizer Recommendation and Computation, Adaptive Balance Fertilization Strategy (ABFS) and Distribution of Soil Test Kits.
On the other hand, during the ceremony, Director Nilo highlighted the importance of this initiative by Sunnyside Farms, emphasizing that as the BSWM teaches our Indigenous brothers and sisters valuable lessons in sustainable agriculture, the BSWM also gains a deeper understanding of their culture. This exchange enriches the services provided by the BSWM, allowing for a more science-based approach while safeguarding the ancestral domain of the IPs.
The Mass Graduation Ceremony was attended by several distinguished guests, including Laboratory Services Division (LSD) Chief Maribel R. Jalalon and LSD Section Chief Agnes Cruz. Indigenous People's Chairman Pastor Benny Capuni, Indigenous People Mandatory Representative (IPMR) Edwin Abuque, Indigenous Peoples Organizations (IPO) Chairman Mr. Roman King, and IP Elders were also present to witness the graduates' achievements and celebrate their success.
In addition to DA-BSWM representatives, the event garnered significant support from other organizations. Technical Education and Skills Development Authority (TESDA) Deputy Director General Vidal D. Villanueva III and TESDA Regional Director Toni June A. Tamayo graced the ceremony. Porac Pampang Municipal Agriculturist Engr. Joceline Buan and a representative from the Local Government Unit of Porac, Pampanga, also joined the celebration, which also highlights the collaborative efforts to promote sustainable agriculture and empower local communities.
The Mass Graduation Ceremony of the Porac Pampanga IPs and Lubao Pampanga Scholars symbolizes the dedication of these individuals to their communities and the environment. Their commitment to organic farming and sustainable agricultural practices serves as a beacon of hope for the future of the agriculture sector in the country.
#DA #BSWM #SustainableAgriculture