As the nationally-mandated agency on the sustainable management of soil and water resources for agriculture, the Bureau of Soils and Water Management of the Department of Agriculture (DA-BSWM) participated in the government's initiative in standardizing the assessment and sustainable management of land and water in the Philippines.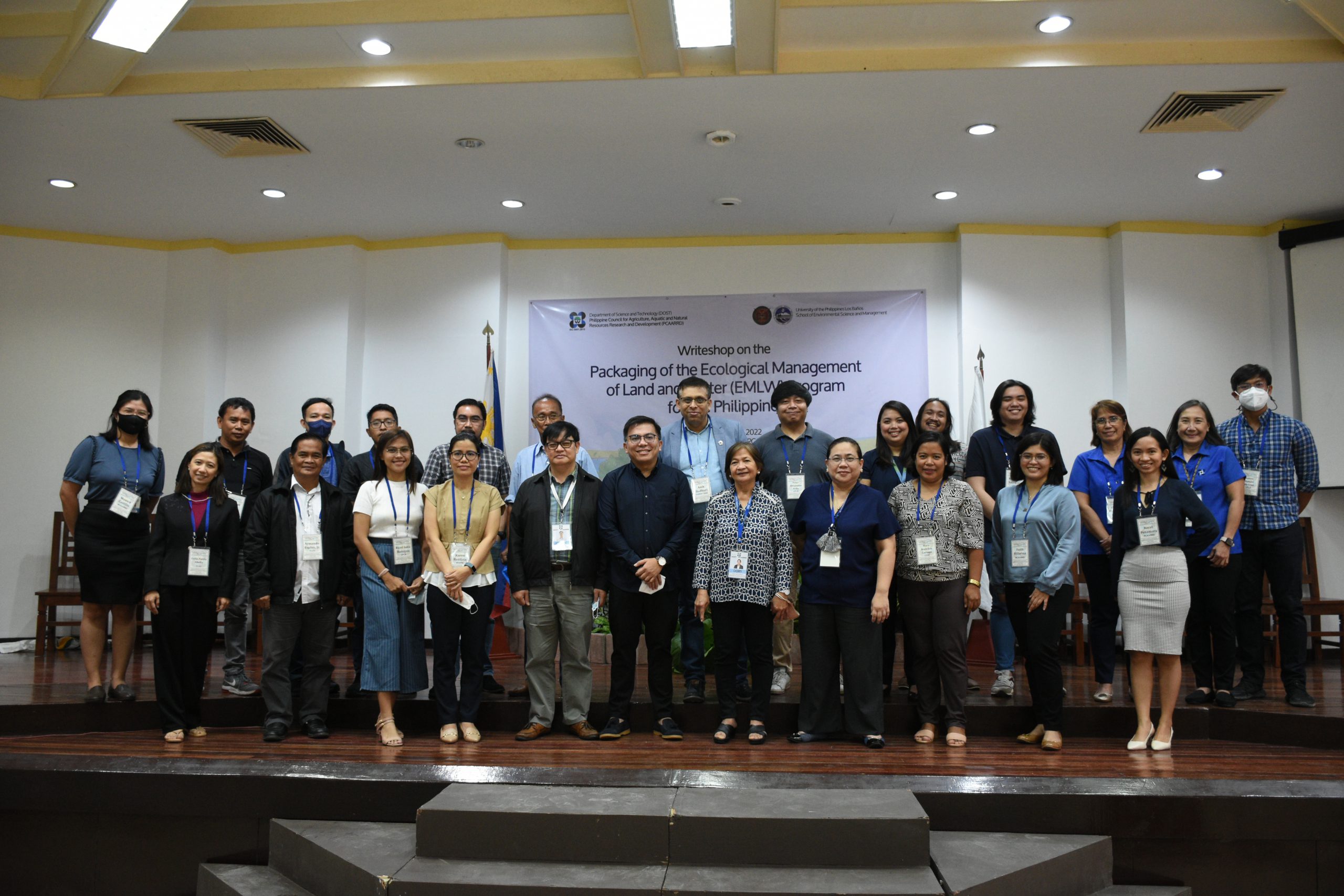 This initiative on local optimization of the Comprehensive Response Assessment Framework (CFRA) [GCZS1] on the evaluation of adoption of Sustainable Land Management (SLM) technologies and approaches in our country is a collaboration among the DA-BSWM, Philippine Council for Agriculture, Aquatic and Natural Resources Research and Development of the Department of Science and Technology (DOST-PCAARRD), Griffith University of Australia, School of Environmental Science and Management of the University of the Philippines Los Baños (UPLB-SESAM) and other State, Universities and Colleges (SUCs).
DOST-PCAARRD facilitated a series of online meetings held on September 9 and 12, 2022. Then, a face-to-face workshop titled, "Writeshop on the Packaging of the Ecological Management of Land and Water (EMLW) Program for the Philippines" followed on September 28 to 29, 2022, which aimed to package a program proposal to mitigate the effects on land and water degradation in the country for agricultural productivity and food nutrition and security.
On behalf of Dr. Gina P. Nilo, BSWM OIC-Director, Ms. Karen S. Bautista, Chief -Soil and Water Resources Research Division (SWRRD), Dr. Dante B. Margate, Chief-Soils Survey Division (SSD), Engr. Patrick B. Espanto, Engineer II of the Water Resources Management Division (WRMD) and Mr. Jacob B. Labita, Science Research Specialist II of SWRRD, made an onsite representation for the BSWM. During the workshop, representatives from the BSWM provided significant inputs to the four project components of the program. Other participants from the BSWM who joined online were Engr. Eduardo V. Alberto, OIC-Chief-Soil Conservation and Management Division (SCMD), Ms. Angelica Ecito, Senior Agriculturist of the Agricultural Land Management and Evaluation Division (ALMED), Mr. Mark Anthony V. Posilero, Computer Pogrammer II of the Geomatics and Soil Information Technology Division (GSITD), and Mr. John Adrian A. Pascua, Chemist II of the Laboratory Services Division (LSD).
The writeshop also provided an avenue to strengthen institutional partnerships. The agency, having countless involvements with local government units (LGUs), emphasized during the event the importance of coming up with innovation in sustaining adoption and utilization of the SLMs. This innovation for sustainability includes the monetary valuation of land degradation, scaling out and up of SLM technologies by increasing adopters-farmers and need for policy instruments to implement an incentive mechanism.
The national government had been implementing several programs and activities to promote integrated management of agricultural resources and combat land degradation. Another objective is to provide long-term capacities and incentives in place for local communities and LGUs for uptake enhancement of SLMs and integration in Comprehensive Land Use Plans (CLUPs) in the target municipalities. In addition, DA through BSWM submitted the updated Philippine National Action Plan to Combat Desertification, Land Degradation and Drought (Phil NAP DLDD) 2015-2025 and Land Degradation Neutrality (LDN) Target fulfilling the international commitments to the United Nations Convention to Combat Desertification (UNCCD) and Sustainable Development Goals (SDGs).