"Napakasarap laging isipin na ang SWISA ay laging nagiging parte at narerecognize na po siya sa buong Pilipinas, especially po sa ating Departamento…kasi nakikita po namin yung samahan ng ating Asosasyon…ang ganda ng samahan ng mga SWISA, na kapag kami po ay may naibibigay na intervention, ito po ay inyong pinapangalagaan at sinusustain po ninyo…"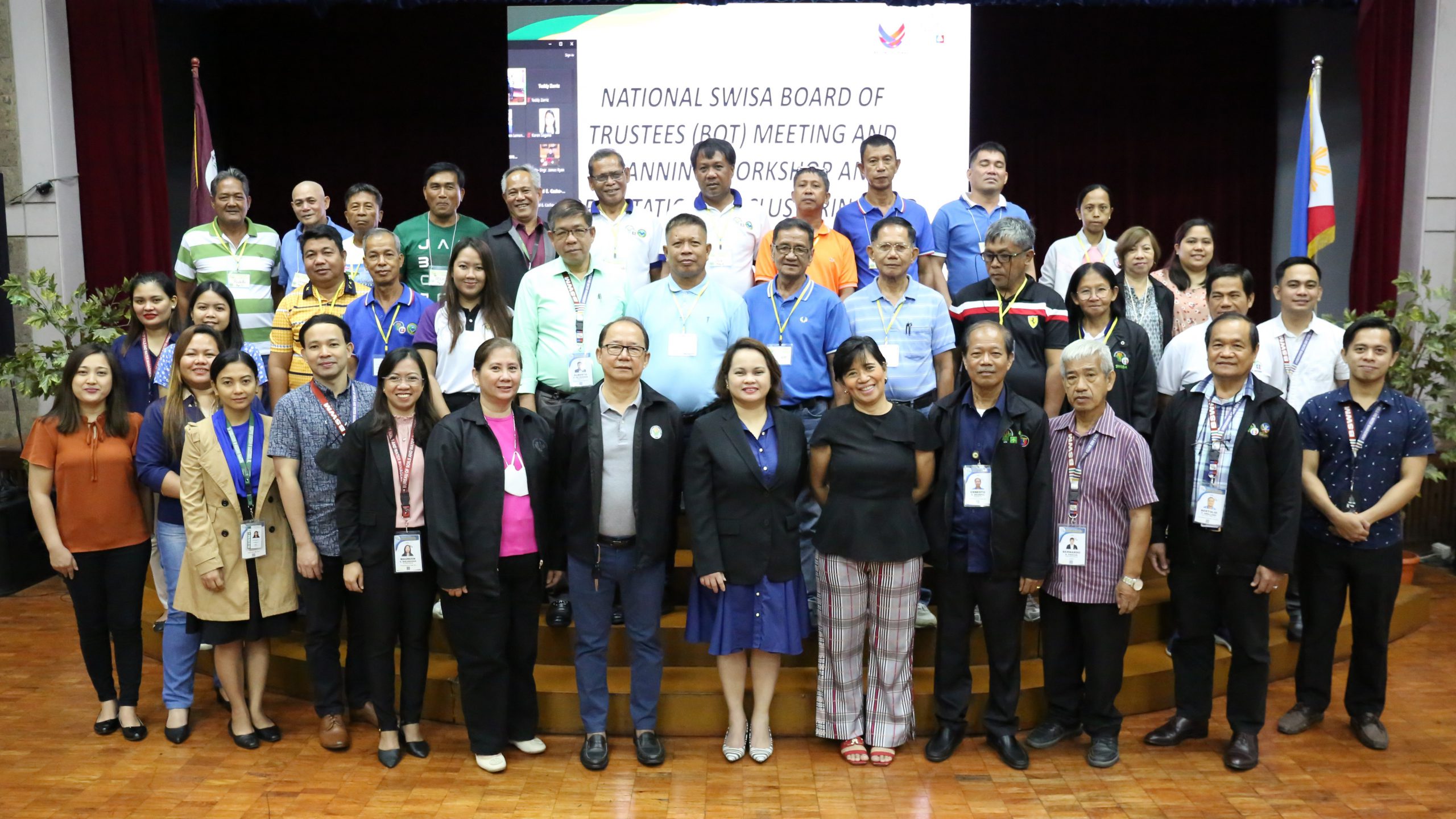 These were the words of Department of Agriculture-Bureau of Soils and Water Management (DA-BSWM) Assistant Director Denise A. Solano towards the Small Water Irrigation Systems Association Board of Trustees (SWISA BOT) during her Welcome Remarks at the National SWISA Board of Trustees Orientation on Clustering and Consolidation of Rice Farms, held today, 06 September 2023, at the BSWM Lopez Convention Hall.
DA-BSWM Water Resources Management Division (WRMD) Chief Engr. Ernesto B. Brampio presented the Rationale and Overview of the Activity wherein he specified that the Clustering and Consolidation is one of the four key strategies of the Masagana Rice Industry Development Program (MRIDP), launched under the leadership of President Ferdinand R. Marcos, Jr. which aims to specifically address and improve the rice industry in the country.
National Rice Program Head Directorate Dir. Andrew B. Villacorta then discussed the Masagana Rice Industry Development Program (MRIDP) Four-point Strategy in Modernizing and Transforming the Local Rice Industry. During this part, a very productive discussion with the SWISA took place.
Following the discussion about the MRIDP was the presentation regarding the Registry System for Basic Sectors in Agriculture made by DA-FPOPD OIC and RSBSA Focal Person Ms. Lorna Belinda L. Calda.
The Orientation also provided discussions on Registration to Cooperative Development Authority (CDA) by Ms. Perlita R. Solis, El Niño Updates and Updated Location-specific calendar clock by BSWM WRMD Chief of Agrohydrology and Rain StimulationSection Engr. Patrick Benson B. Espanto and staff Engr. Corazon Ditarro and Engr. Eddie Martinez, and the National Soil Health Program (NSHP) by Mr. Vince Albert P. Ching, Senior Agriculturist of the BSWM Laboratory Services Division.
This activity was organized by the BSWM Water Resources Management Division headed by Engr. Ernesto B. Brampio. The activity was attended by the National SWISA Board of Trustees, DA-National Rice Program Directorate, DA-Field Operations Service, Cooperative Development Authority, Department of Agrarian Reform, BSWM Technical Division Chiefs, Technical Staff, and Secretariat.
The second part of the activity titled National SWISA BOT Meeting and Planning Workshop is scheduled to be conducted on 07 September 2023.
#DABSWM
#SoilandWaterforAgriculture
#SWISA