The Geomatics and Soil Information Technology Division develops and manages the various technical and administrative information systems and databases of the Bureau of Soils and Water Management. Technical information systems and databases includes handling of various data on soil and water resources management. These data are used in the implementation and soil and water researches and projects and development of various technologies and products.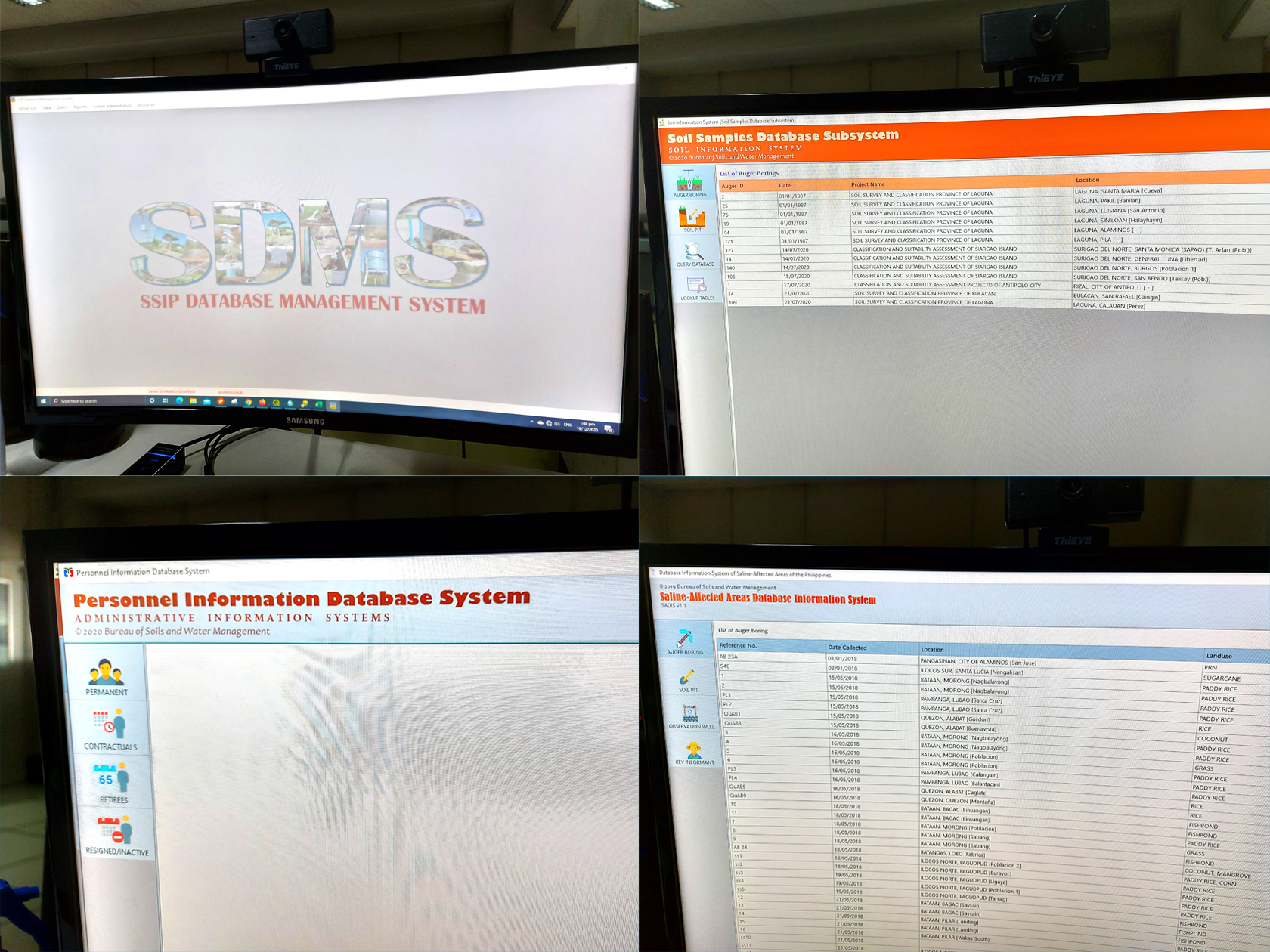 The Systems Development Cycle normally follows the following steps:
System Initiation

This Section provides the necessary support to the other technical as well as non-technical divisions of BSWM for their information technology requirements.

System Requirement Analysis

The needs of the users (administrative or technical divisions) are captured in as much detail as possible. This builds upon the work performed during the Systems Requirement Analysis phase and results in a translation of the functional requirements into a complete technical solution.

System Development

As system components are built, they will be tested individually and in logically related and integrated groupings such as a full system test has been performed to validate functionality. Documentation and training materials are also developed during this phase.

System Acceptance

The focus of this phase shifts from the developer to the users who will use the system in the performance of their functions. In addition to confirming that the system meets functional expectations, activities are aimed at validating all aspects of data conversion and system deployment.

System Implementation

The final phase of the lifecycle comprises all activities associated with the deployment of the application. These efforts include training, installation of the system in a production setting, and transition of ownership of the application to the system users.
Programs
Implementing unit(s)